2015: GEJ Picks PDP Nomination Form, Promises To 'Move Faster'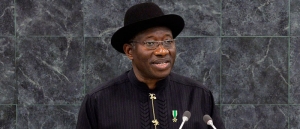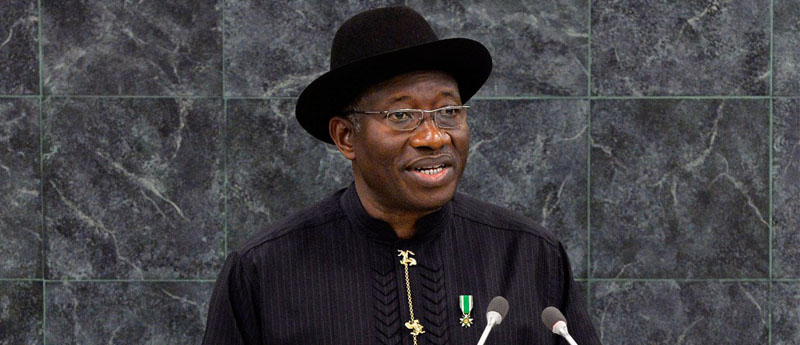 President Goodluck Jonathan has picked a nomination form at the PDP Headquarters, Wadata House, in Abuja, to run for a second term under the People's Democratic Party.
The ceremony attracted top government functionaries and party big wigs.
During his speech, President Jonathan thanked all those who contributed to the cost of purchasing the PDP nomination form, a total of 22 million naira, including the Transformation Ambassadors of Nigeria (TAN), the National Executive Council, PDP Governors' Forum and others.
At the close of his speech, which signalled the end of the ceremony, he proceeded to a closed-door meeting with the Party Chairman, Adamu Mu'azu.
In an exclusive interview with Channels Television's Chukwuma Onyebusi, the President said that the event meant it was time "to do more".
He noted that his and the party's committment was to take the country to the next level. "We have set up the structure. We will never go back. We will move faster", he promised.
Many supporters expressed satisfaction with the President's decision to pick up the PDP nomination form, including newly elected Ekiti Governor, Ayo Fayose, who said that "Mr President is a party man. He believes in this party. He is living by example".