John Momoh To Receive Prestigious Leadership Award In Canada
The Chairman and CEO of Channels Television, Mr John Momoh, would be honoured with the Leadership Award at the 2014 Planet Africa Awards Gala in Canada.
The 2014 Planet Africa Awards gala is scheduled for November 8 at the Grand Victorian Convention Centre, 175 Derry Road in Mississauga.
The awards' programme seeks to identify and recognise deserving individuals, organisations, businesses and agencies that make a profound difference in the society, at the national and international levels.
Since 2004, the awards programme has honoured many achievers, with the Red Carpet event bringing together people of African origin and others of goodwill from around the world, to celebrate leadership and excellence in Toronto, Canada.
Mr John Momoh, prior to starting Channels Television, which he co-founded with his wife, Olusola Momoh in 1992, had worked in various capacities as News Anchor, Senior Reporter and Senior Producer for Radio Nigeria and the Nigerian Television Authority (NTA).
He has received many recognition and awards including; Officer of the Order of the Niger (OON) from the Federal Government of Nigeria and the Lifetime Achievement Award by the Nigerian Information Society.
He was recently honoured with the Constituency For Africa Excellence in Journalism Award in recognition of his contributions to journalism in Africa.
Mr John Momoh is a member of the International Academy of Television Arts & Sciences based in New York and has served as a Juror for the International Emmy Awards. He is the Chairman of the League of Nigerian Broadcasters.
Also to be honoured at the 2014 Planet Africa Awards is the Group Chief Executive of Oando PLC, Mr Wale Tinubu, who bags the Enterprise Award.
Oando holds interests in licenses for the exploration, development and production of oil and gas assets located onshore, swamp fields and offshore. Oando is listed on the Toronto Stock Exchange (TSX) in Canada. Tinubu serves on the Board of various blue chip companies as Chairman and Director.
He has received many awards and recognition. The World Economic Forum named him Young Global Leader for his achievements as a top executive under 41. He received the Business Leader of the Year Award from African Business Magazine; a Commonwealth Business Council award in 2010; and the African Business Leader Award from Africa Investor in 2011. Forbes Magazine has referred to him as King of African Oil and one of Top 10 Greatest Living Business Leaders in Africa
Marci Ien will be receiving the Media Award. She is the Co-Host of Canada AM, CTV's national morning show. She was Canada AM's News Anchor from 2003 to 2011. Ien is one of only five alumni to be inducted into the Ryerson University Radio and Television Arts 2013 Wall of Fame. Born in Toronto to parents from Trinidad, her charity work has seen her travel across the globe. In 2008, she traveled to Sierra Leone on behalf of Journalists for Human Rights, where she met with reporters and led training workshops.
Ien also works with World Vision with whom she traveled to Sri Lanka to report on the 2004 Tsunami. Ien's first television job was on the Canadian children's television series Circle Square at the age of 10. A great role model, especially in the African Canadian community, she has won many awards for her professional achievements and community impact.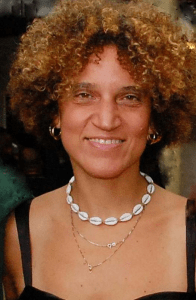 Frances-Ann Solomon will be receiving Heritage Award. She was born in England of Trinidadian parents. She began her professional life at the BBC in England, where she built a successful career as a producer first with BBC Radio, then with BBC television drama. She also produced and directed independent films through her company Leda Serene Films. In 1999, she moved her company to Canada, where she continued to write, direct, and produce films, television programs, theatre plays, and new media projects.
In 2001, she founded Caribbean Tales, a registered Canadian charity that produces, exhibits and distributes educational Caribbean-themed multimedia projects. The Caribbean Tales Media Group now includes the annual Toronto-based Caribbean Tales International Film Festival, the Caribbean Tales Market Incubator Program for filmmakers, Caribbean Tales-Flix, and Caribbean Tales-TV, a video on demand platform. In 2010, she also founded Caribbean Tales Worldwide Distribution, the first and still only full service film distribution company in the English-speaking Caribbean, dedicated to the marketing and sales of Caribbean-themed films.
Liben Gebremikael bags the Development Award and he is the first and current Executive Director of TAIBU Community Health Centre. TAIBU provides primary healthcare and health promotion programs and services to people of African descent in the Greater Toronto Area. TAIBU plays a significant role in addressing various barriers to access and health disparities faced by the Black, other racialized and marginalized communities. Originally from Ethiopia, Gebremikael has worked as a Social Worker, Child & Family Therapist, Project Coordinator, Therapeutic Group Facilitator and Manager with various primary care and non-for-profit organizations in the United Kingdom and in Canada. He is the recipient of the 2012 Emerging Leaders Award from the Association of Ontario Health Centres.
Bishop (Dr.) Canute Blake gets Lifetime Achievement Award. He is the first Black person in the history of the Church of God in Canada to hold the position of Superintendent. A native of Jamaica, he also served as Administrative Bishop of the Eastern Canada Region. A member of the Advisory Board for the African-Canadian Christian Network (ACCN), he can be seen on the Invasion of Hope Telecast, which airs weekly on Vision TV across Canada. In 2007, Dr. Blake traveled to Uganda with a Team from New Life Covenant Centre (NLCC), where he serves as Senior Pastor, for an outreach.
NLCC was instrumental in helping Mercy Kindergarten, a school for orphans to be built. Today, the school continues to be supported by NLCC. Bishop Blake travels to Africa for humanitarian relief missions supported by NLCC. He is a recipient of the Queen Elizabeth II Diamond Jubilee medal and other honours.
Dr. Victor Obasuyi will receive the Science & Technology Award. He is an Optometrist with a post-graduate degree from the University of Waterloo and a diploma in Pharmaceutical Research and Development at the Toronto Institute of Pharmaceutical Technology. He was mentored by the late Dr. J. Sewell, one of Canada's finest eye doctors.
In 2005, Obasuyi took over Dr. Sewell's practice after he succumbed to cancer. The practice caters to over 100 patients a day. As one of the pioneer foreign-trained optometrists accredited in Ontario, he has given back by advancing the careers of foreign-trained Optometrists. He has served on the Board of Southern College of Optometrists in Memphis, Tennessee in the USA as an Adjunct Internship Clinic Supervisor. He is the Founder of Obasuyi Holdings, a real estate venture with properties that boast more than 40 tenants in the City of Waterloo alone.
Rosemary Sadlier bags the Marcus Garvey Memorial Award. She is the President of the Ontario Black History Society (OBHS). The OBHS supported efforts that led to the successful pursuit of the declaration of February as Black History Month in Canada. The OBHS also advocated for the recognition of August 1st as Emancipation Day. Sadlier has served as Vice Chair of the Discipline Committee of the Council of Early Childhood Educators and Member of the Canada Post Stamp Advisory Board. An Order of Ontario recipient, she is the author of 6 books. A recipient of the Good Citizenship Award and Queen Elizabeth II Diamond Jubilee medal, Sadlier is dedicated to social justice as well as educating and empowering others, regarding African Canadian history.
Frank Walwyn gets the Professional Excellence Award. He has been named on numerous occasions as one of Canada's top lawyers in the area of Corporate and Commercial Litigation in 'The Best Lawyers® in Canada' list. He is a Distinguished Visiting Scholar at Ryerson University's G. Raymond Chang School of Continuing Education. He is licensed to practice law in Canada and is also a member of the bars of Anguilla, Antigua, Barmuda, Barbados, Belize, the British Virgin Islands, Dominica, Grenada as well as St. Kitts and Nevis. A prominent member and former President of the Canadian Association of Black Lawyers (CABL), he is a recipient of The Law Society of Upper Canada's Lincoln Alexander Award and the Queen Elizabeth II Diamond Jubilee Medal.
Dr. Don Kilby will be receiving the Nelson Mandela Humanitarian Award. He is the Medical Director of the University Of Ottawa Health Services (UOHS). He is also the Founder and President of the Canada Africa Community Health Alliance (CACHA) and the Founder of the Ottawa HIV Primary Care Group. A strong advocate for access to healthcare for marginalized populations, he has chaired many advisory committees, including the Federal Ministerial Council on HIV/AIDS as well as the Ontario Advisory Committee on HIV/AIDS. Dr. Kilby has built strategic alliances between Canadian and African community based organizations and governments to provide medical care and treatment, as well as community development in rural Africa. In 2006, he received the Ontario Award for Good Citizenship.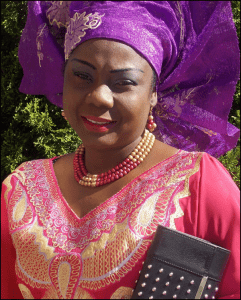 Lanre Tunji Ajayi will get the Visionary Award. She has been an advocate and one of the driving forces behind the establishment of the Sickle Cell Disease Association of Canada (SCDAC), where she serves as President. SCDAC is a national body addressing sickle cell matters in Canada. SCDAC advocated for the inclusion of sickle cell disease in newborn screening programs in Nova Scotia and New Brunswick. Lanre is the Co-Founder of All Naturals Cosmetics, which specializes in natural skincare products available in various retail stores; including Wal-Mart and Shoppers Drug Mart. In 2005, she engaged All Naturals Cosmetics in establishing the Sickle Cell Awareness Group of Ontario (SCAGO), to create awareness and raise funds for sickle cell research.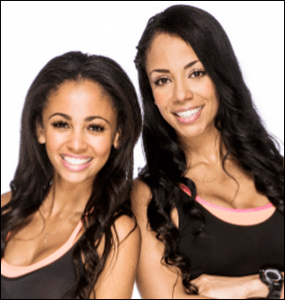 Hollywood actress Vanessa Morgan and model Celina Mziray get the Rising Star Award. They are sisters, who were finalists on CTV's The Amazing Race Canada'. Their stamina and spirit of perseverance not only took them to the finale, but has made them succeed in their careers and endeavours. Vanessa featured in "Frankie & Alice" alongside Halle Berry. She was in the Disney Channel and Teletoon film "My Babysitter's A Vampire". She acted in the Disney Channel series "Ant Farm"; CTV's Degrassi, "The Next Generation" and MTV's "Finding Carter". A successful model, Celina is the owner of BlackCrowPR and a huge promoter of a healthy lifestyle and spiritual well-being. She has been in fitness competitions and is a supporter of women having a positive as well as a healthy mind and body.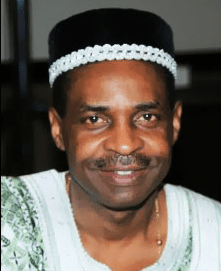 Moses Pratt bags the Volunteer Award. He has been an educator for over 25 years. He is the founder and President of Global Community Alliance, an organization dedicated to fostering diversity and promoting unity. Global Community Alliance organizes an annual gala that brings together VIPs in Ottawa, including the mayor, ministers, senators, members of parliament, school board officials and the city's diverse population to network and promote harmony. Pratt is also a founding member of both the Nigerian Canadian Association in Ottawa and Isokan Yoruba. He readily participates in events organized by various communities and is politically engaged in his electoral riding of Ottawa-Orleans. Pratt and his wife Kelly have supported and participated in many community initiatives. They continue to give of their time and resources to make a difference.
Dwayne Morgan bags Renaissance Award. He is a poet, spoken word artist and motivational speaker. He is the founder of Up From The Roots Entertainment, an organization that promotes the artistic contributions of African Canadian and urban artists. Morgan is the organizer of the annual spoken word concerts: When Brothers Speak, When Sisters Speak and the Toronto International Poetry Slam. He has served as host of Diasporic Music, a spoken word show on CKLN FM, and is an advice columnist in the daily newspaper, 24 Hours. An author of six books, he worked with Driftwood Studios on Three Knocks, a film on his domestic violence poem of the same name, which premiered at the 2006 Reel World Film Festival. He is a tireless advocate for positive social, economic and political transformation.
Yemisi Ogunjimi will receive the Academic Achievement Award. She was raised by a father who was an educator and placed a high premium on academics. She has lived up to her family's expectation. In primary school, she emerged as the best student in the common entrance examination in her school. She graduated with honours in Biochemistry from the University of Ibadan, Nigeria and attended Toronto Institute of Pharmaceutical Technology (TIPT), studying Quality Control and Quality Assurance. Ogunjimi graduated from York University's accounting program in Canada as an exceptional student in the faculty. This achievement was recognized in a Toronto Star newspaper feature. Her Bachelors degree was in the Summa Cum Laude division, the highest a student could receive. Ogunjimi has a Chartered Professional Accountant (CPA) designation. She currently works at York University, is a highly sought-after gospel music artist and songwriter.
Eddie Bullen gets Entertainment Award. He is a multitalented pianist, songwriter, arranger and producer. From his first album 'Nocturnal Affair' to his most recent 'Havana Nights', Bullen gives his audience a taste of contemporary jazz, flavoured with Caribbean and Latin rhythms. He has worked with major Canadian, Caribbean and American artists like FeFe Dobson, Deborah Cox, Glen Lewis, SWV, Anslem Douglas, Byron Lee, David Rudder and Dee Dee Bridgewater. He also composes and arranges for City TV, YTV, and Wine TV Australia. Bullen has produced over 150 albums and is working on several new ventures through his record company Thunder Dome Sounds and his publishing company QDB music. He has served as Artistic and Musical Director on numerous projects. A native of Grenada, his two sons Quincy and Tre-Michael are following his footsteps in music.
Past recipients of the awards include the President and Managing Director, General Motors Canada, Kevin Williams; Nobel Laureate, Professor Wole Soyinka; Fairness Commissioner and Former Minister, Hon. Jean Augustine; Nollywood actors, Majid Michel and Zach Orji; Chairman of Grace Foods, Douglas Orane; Olympic Gold Medalist, Daniel Igali; Hollywood Star, Isaiah Washington and South Africa's legendary singer, Yvonne Chaka Chaka, among others.
Headliners and keynote speakers are the daughter of Civil Rights leader, Dr. Martin Luther King Jr. and CEO of the King Centre, Dr. Bernice King, as well as the son of the legendary Marcus Garvey, Dr. Julius Garvey.