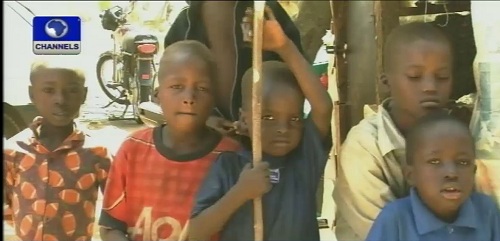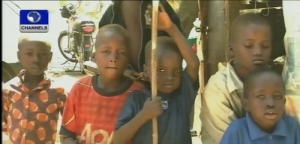 Internally Displaced Persons  in Adamawa State, north-east Nigeria, have expressed their desire to return home despite being fed and accommodated by the government and corporate organisations in various camps.
The internally displaced persons called on the Federal Government to come to their rescue by dislodging the sect members to enable them return home.
Life has become different for the Internally Displaced Persons (IDPs).
They fled their homes with little or no belongings in the wake of increased attacks by insurgents and now have to call makeshift camp their home.
Fed Up With Saying Outside
They are huddled together, the men on one side and the women and children on another, daily contemplating how long their nightmare will last.
But they may be in for a long wait, as the war on terrorism is far from coming to an end.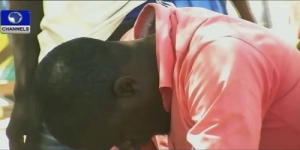 From Mubi, Madagali, Askira Uba, Bama, Gwoza among other localities in the three troubled states of Adamawa, Borno, and Yobe they came, hoping to find peace, but made refugees in their own land.
They are fed up with staying outside their homes and called for radical approach to tackling the Boko Haram terrorist group so that they could return home.
While appreciating the efforts of the government, NGOs and spirited individuals for coming to their aid, the IDPs further called for strict monitoring of the distribution of items supplied to their members
However, the State Governor, Bala Ngilari, said his administration would continue to do all it could to provide relief materials to the internally displaced people in the camps.
"The number of people in the IDP camps duly identified are about 35,000 and there are over 100,000 people in over 2,000 households who are not in the IDP camp.
"This afternoon, I commissioned the distribution of the over 75,000 food items, rice and other stuffs provided by the Federal Government and supplemented by the State," he said.
Governor Ngilari also told Channels Television that his administration had liaised with the Nigerian Embassy in Cameroon to repatriate some IDPs that moved to Cameroon as there were camps to accommodate them in Nigeria.