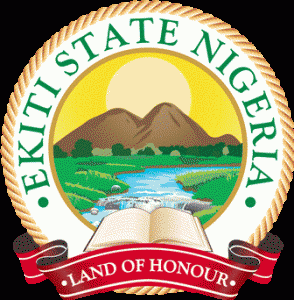 Ekiti State Commissioner for Finance, Toyin Ojo, has confirmed the state's partnership with Microfinance Banks for effective distribution and proper monitoring of the 2billion Naira Central Bank of Nigeria (CBN) Micro Business and SMEs Loan Scheme.
Speaking in Ado Ekiti during a meeting with the representatives of the Microfinance Banks, Ojo reiterated the resolve of the Fayose-led administration to turn the fortunes of the state around through promotion of Small and Medium Scale businesses.
According to him, the Ekiti State Government has identified Microfinance Banks as the machinery through which the loans can be accessible to the prospective beneficiaries, stressing that the focus was to have direct impact on the lives of the people at the grassroots.
He gave an assurance that the procedure and prerequisites would be comfortable for intending beneficiaries of the loan scheme.
In a related development, the Permanent Secretary of the Ministry of Commerce, Industries and Cooperatives, Mr Kola Ajumobi, has said that the 2billion naira CBN microfinance business and SME loan scheme would only be accessible through the organized cooperative societies for artisans, farmers and market women among others.
Mr Ajumobi disclosed that the State Government had given 60 percent priority to women on the loan scheme and advised market women and other organized women cooperative societies in the state to take advantage of the opportunity provided by the CBN scheme to boost their businesses.