NPS Recaptures 193 Inmates of Ado-Ekiti Prison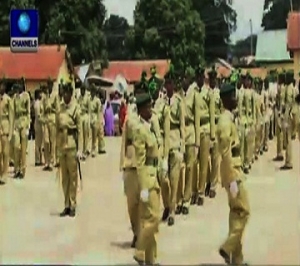 The Nigerian Prisons Service (NPS) has recaptured 193 inmates since the attack on Ado-Ekiti prison on Sunday, December 3, 2014 out of total of 435 inmates.
Over 300 inmates of the Ado Ekiti Prison escaped on Sunday night after an attack on the facility by unknown gunmen.
The spokesperson of the Prison Service, Ope Fatinikun, appealed to Nigerians, especially nearest communities and neighbouring states of Ekiti, Ondo, Edo, Osun, Kogi and Kwara states to be vigilant and watch out for suspicious individuals and report them to the nearest Prisons or Police stations.
In early November, a prison in Kogi State was attacked with over 120 inmates freed.
Both attacks happened on a Sunday night.
This has been a source of concern for many Nigerians who are asking security agencies in Nigeria to guard against a recurrence.