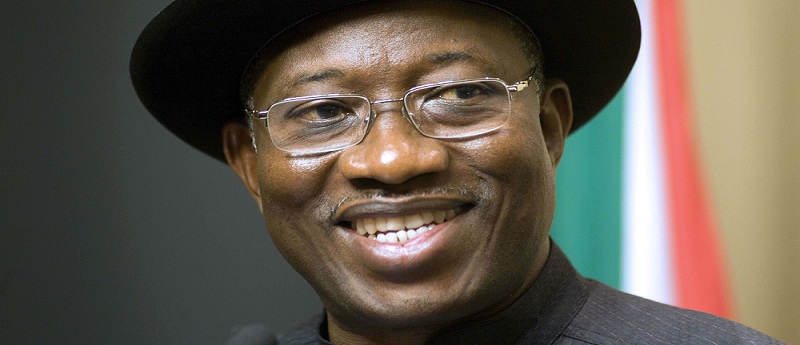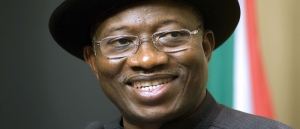 The Peoples Democratic Party (PDP) in Nigeria has ratified the choice of President Goodluck Jonathan as the party's presidential candidate in the presidential election that will hold on February 14, 2015. 
President Jonathan was ratified at the National Convention of the PDP that was held on Wednesday at the Eagles Square in Abuja, the nation's capital.
He polled 2,812 'YES' votes to get the needed support from the party in a result that was announced in the early hours of Thursday.
President Jonathan had earlier been chosen as the sole candidate of the party, a development that did not go down well with some members of the party who had the intention of vying for the ticket.
In his acceptance speech, President Jonathan accepted the nomination as the PDP presidential candidate, assuring his supporters and Nigerians  that he will not let them down.
He also announced Vice President Namadi Sambo as his running mate in the election, promising that the 2015 elections will hold in all the 36 states of the Federation.
He observed that the convention of the PDP that brought him as the presidential candidate was held on Human Rights Day and reiterated that no Nigerian would go on exile for holding contrary views under his administration.
The President further enumerated his achievements in the last four years and promised to serve with more humility and firmness when  voted into power again.
President Jonathan also emphasised that no one's political ambition was worth the blood of any Nigerian.
The PDP's National Convention was held to also ratify the appointment of its national chairman, Mr Adamu Mu'azu.
At least 3,073 delegates were at the Eagles Square for the special National Convention of the party.
Mr Adamu Mu'azu assumed the position after the resignation of the last chairman, Mr Bamanga Tukur.
Delegates are expected to gather again on Thursday for the presidential primaries of the party, which is hugely considered as a formality.
State Delegates, led by President Jonathan, cast their votes in a peaceful manner closely monitored by officials of the Independent National Electoral Commission.
Two other positions in the National Working Committee of the PDP – National Secretary and National Auditor – are also to be filled through the election.