Lake Chad Basin To Invest 91mln Euros In 5 Years To Tackle Challenges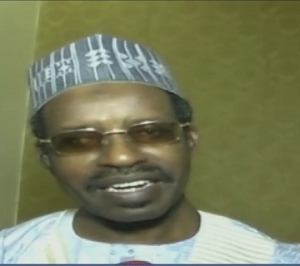 A total of 91 million Euros have been earmarked as part of a five-year investment plan to confront the challenges of the Lake Chad Basin Commission.
The funds were agreed on at the 16th ordinary session of the Lake Chad Basin Commission Council of Ministers.
They met to deliberate how water resources in the Basin should be managed.
The Executive Secretary of the Commission, Mr Sanusi Abdullahi, told a gathering at Niger Republic on Saturday that the funds would be effectively utilised and channelled into the improvement of the rivers around Lake Chad Basin.
Genuine implementation of the plan is expected to engender a free flow of water to the Lake Chad.
"The plan will be implemented by the commission to address issues of poverty and environmental degradation and increase the level of regional cooperation and integration among member states," Mr Abdullahi said.
Communities residing around the Lake Chad Basin have continued to suffer one challenge or the other. Express release of member states' contributions is expected to help reduce these challenges.
The Director of Planning, Federal Ministry of Water Resources in Nigeria, Wakli Adamu, said that contribution and distribution formula had been agreed upon and adopted.