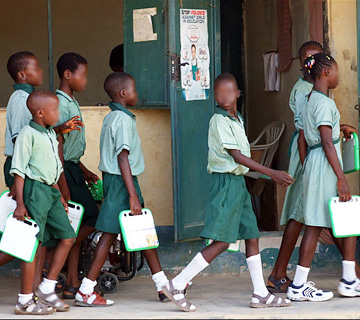 A Professor of Social Studies and Citizenship Education, Prof. Abiodun Ogunyemi of the Department of Social Studies and Citizenship Education has challenged government and policy makers in education sector on the need for a total overhaul of the nation's education curriculum
Speaking during a lecture in Olabisi Onabanjo University, Ago Iwoye, Ogun State, Prof Ogunyemi said overhauling Nigeria education must be done to give social and citizenship education greater priority so as to curb extinction of moral values in the country.
The lecture entitled "Search for good citizens and curriculum as compass'' seeks to entrench the culture of good value system in the education sector.
He challenged those saddled with the responsibility of revising the social studies and citizenship education curricular to make Africa their main policy thrust and suggested that the national policy on education should drop the label 'General Studies' for 'Citizenship Education' to underscore the importance of Citizenship Development in Tertiary Education.