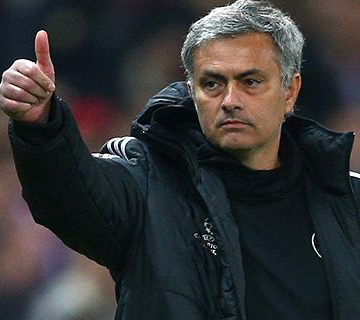 Chelsea Manager, Jose Mourinho, hailed a victory he felt meant "more than just the three points" after his side saw off Stoke City 2-nil at the Britannia stadium to secure the English Premier League Christmas number one spot.
"To win here we must play a very good game," he said.
"We did it because we adapted well to their style of play, when they had the ball. When we had the ball we tried not to lose our identity and play our game.
"To score in the beginning is important but not so much in this stadium because they are always strong, the crowd is behind them and the team is mentally strong.
"They have good players, a good bench and Mark Hughes can make changes because he has players for that. It was a very difficult victory.
"It's a victory that means a bit more than the three points, not just because it's difficult but because to win here you need to put more than just your quality in.
"The players were together, they coped well with a difficult style and were not afraid to have responsibility. Our creative players were not afraid to assume the game and create, our defensive players were very solid, so only with a great team performance is it possible to be successful against Stoke," Mourinho said of his Chelsea team's performance.
The league leaders went 1-nil up in the second minute through John Terry's header before wrapping up the win through Cesc Fabregas' scuffed effort with 12 minutes remaining.
In-form West Ham are the visitors to Stamford Bridge on Boxing Day ahead of trips to Southampton on December 28 and Tottenham on January 1.