Osun Government Budgets 197.8 Billion Naira For 2015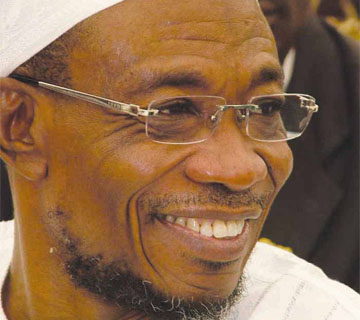 The Osun State Governor, Rauf Aregbesola, has presented the year 2015 budget to the Osun state House of Assembly, with a 197.8 billion Naira estimate.
The budget, tagged, 'Budget of Renewed Hope' is less than that of 2014 which was 234 billion Naira, with about 15.8 per cent decrease.
The total recurrent expenditure presented was 87 billion Naira while the Capital Expenditure was 110 billion Naira.
In the proposed budget, the Economic Sector, covering agriculture and rural development, rural/urban electrification, commerce, industry, finance and transportation accounted for the largest chunk with 41.6 billion Naira.
The total Recurrent Revenue is 132 billion Naira while the Capital Revenue is 65 billion Naira.
Presenting the budget on behalf of the governor, the permanent secretary, office of budget and Economic planning, Segun Olorunsogo, said that the budget would ensure the completion of on-going projects and commencement of new ones for the comfort of the people.
The Governor, who noted that the budget had already been over-stretched, appealed to the Assembly not to entertain request that could lead to increase in the proposed figure.
He, however, noted that extra efforts would be made to generate more revenue internally, especially through collection of existing taxes and rate without necessarily imposing new tax regime on the people of the state.
Receiving the budget, the speaker of the Osun state House of Assembly, Honourable Najeem Salaam, assured the Governor that the budget would be thoroughly looked into before the final approval would be given.