Christmas Is Time To Heal With Love – Obiano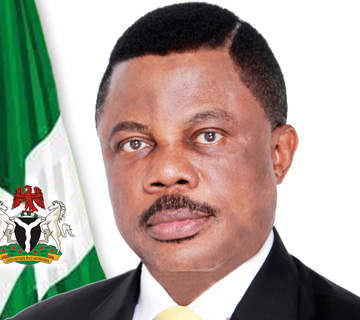 Anambra State Governor, Willie Obiano, in his special Christmas message to the people of Anambra State, says the 2014 Christmas for Nigerians is a time to heal the country with love.
He observed that in the outgoing year, while the nation reeled from the shock waves of bloodbath caused by terrorists in the North, they suddenly woke to the horrifying nightmare of the Ebola Virus epidemic which ultimately, with love, the country triumphed over.
He noted that victory over the Ebola virus disease is a proof that victory is sure if Nigerians are united in love against any enemy.
Governor Obiano also said that though the optimum was yet to be attained in building bonds of love and unity in Anambra State, he had no doubt that the chances were brighter than before.
He said that with the bold efforts being made on expanded security network in the state, as well as the struggle in strengthening the bonds of brotherhood in the hearts of the people, the bonds of love would be more strengthened in the state.