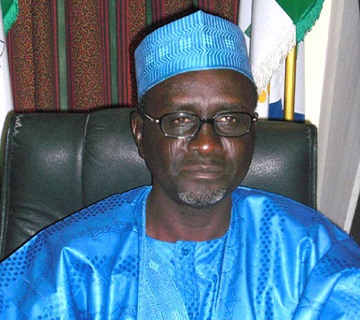 Nigeria's Minister of Education, Mallam Ibrahim Shekarau, is optimistic of transforming the sector by ensuring all Nigerians have access to quality education.
The Minister who was speaking during an interactive session with reporters in Kano, said in line with President Jonathan's transformational agenda on education, the federal government has improved both access to and quality of education in Nigeria.
He said over 60, 000 university lecturers were sponsored to study abroad, adding that 8 more federal universities were established, 127 Tsangaya primary schools, 49 boarding secondary schools, 6 Polytechnics and 4 Federal Colleges of Education were built across the country.
He however frowned at the inability of universities to access the Tertiary Education Fund, set up in 2011, as federal government approved N1.3 trillion for the revitalization of Nigerian universities.
Despite having a budget of N493 million allotted, education has been on a decline in Nigeria, with a string of poor results, most notably in the West African Examinations Council (WAEC), where about 70 per cent of candidates failed this year.
Addressing journalists at the head office of WAEC in Yaba, Lagos, the Head of National Office (HNO), Mr Charles Eguridu, explained that a total of 529,425 candidates, representing 31.28 per cent, obtained credits in five subjects and above including English language and Mathematics, indicating that 70 per cent of the students failed.
According to him, of the total that sat for the examination, 1,605,613 candidates representing 94.87 per cent have their results fully released while 86,822 candidates representing 5.13 per cent have a few of their subjects still being processed due to some errors mainly traceable to laxity on the part of the candidates and the schools in the course of registration or writing the examination.
Eguridu also stated that 791,227 candidates representing 46.75 per cent obtained six credits and above; 982,472 candidates representing 58.05 per cent obtained five credits and above.
Eguridu also noted that a total number of 161 blind candidates registered for the examination out of which 150 candidates sat for the examination, adding that 21 candidates representing 14 per cent obtained credits in five subjects including English language.