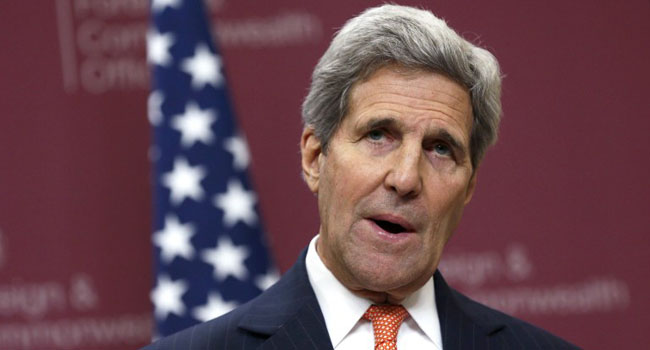 The U.S. Secretary of State, Mr John Kerry, has joined several other people calling for a violence-free elections about two weeks to the general elections in Nigeria.
Mr John Kerry was in Nigeria to speak with the presidential candidates of the two main parties, President Goodluck Jonathan and General Muhammadu Buhari.
Mr Kerry, in a meeting with General Buhari in Ikoyi, Lagos, said that the United States President, Barrack Obama, was interested in Nigeria, being the largest economy in Africa.
He also said that the U.S. was concerned about Nigeria's security situation because of the threat that Boko Haram has posed in recent times.
By speaking with both leaders and their supporters, Mr Kerry would be highlighting the need to refrain from violence.
He would also be appealing to them to accept the results of the elections, whatever the outcome.
He noted that his visit was to show the United States' concern for Africa and support for peaceful elections in Nigeria.
John Kerry is the highest U.S. official to visit Nigeria since 2011 when Hillary Clinton visited.