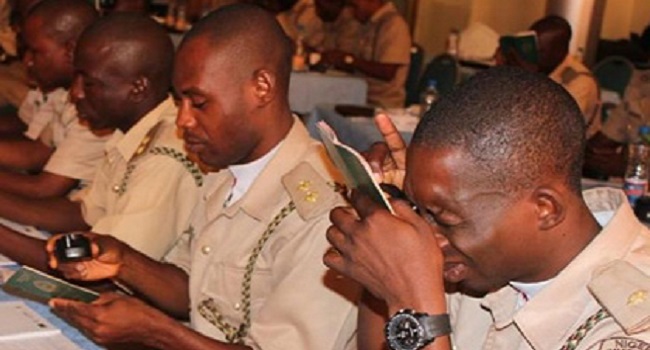 The Nigeria Immigration Service (NIS) says it is looking to generate more revenue for the government with the introduction of its new data centre that will automatically track Nigerian Passports and Payments around the globe.
The Controller General of the NIS, Mr David Parradang told reporters on Wednesday that it was part of the strategies that the NIS was exploring to generate more funds for Nigerian government.
Mr Parradang said that service internally generated over 9.2 Million Naira domestically and 15.3 Million Dollars Internationally in 2014 alone.
The immigration service also launched security bollards and customers queuing systems.
The Minister of Interior, Abba Moro said, the facilities would enhance the services' internal monitoring and control systems towards meeting global standards.