Boko Haram kills Scores in Cameroon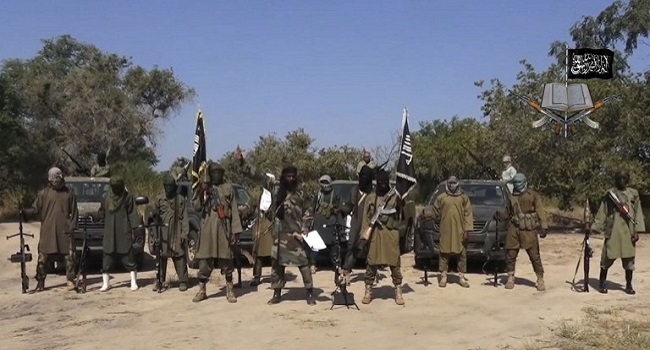 Members of the Boko Haram sect killed more than 100 people during an attack on the north Cameroon town of Fotokol, murdering residents inside their homes and in a mosque, a local civic leader said on Wednesday.
"Boko Haram entered Fotokol through Gambaru early in the morning and they killed more than 100 people in the mosque, in the houses and they burned property," Reuters quoted the local leader as saying.
The man said the militants shot one of his sons dead during the raid.
Earlier reports say the attack on the town of Fotokol in Cameroon by members of the terrorist group was repelled.
Cameroonian Information Minister, Issa Tchiroma, said the fighting in Fotokol had lasted several hours.
"The insurgents have been driven out. They tried to surprise us because the Chadian troops who were in Fotokol had crossed over to Nigeria," he said.
The attack represents the latest cross-border incursion by Boko Haram, who operate near Nigeria's borders with Niger, Chad and Cameroon.
Over 200 Militants Killed By Chad's Army
The report of the attack on Fotokol is coming after Chad's army said it had killed more than 200 militants from Boko Haram on Tuesday in a battle in the north eastern Nigerian towns of Gambaru and Ngala, which are near the border with Cameroon.
Chad has deployed 2,500 troops as part of a regional effort to take on the militant group, which has been fighting for five years to create an Islamist emirate in northern Nigeria. An estimated 10,000 people died in the region last year.
Chad's army also destroyed more than a dozen vehicles equipped with heavy weapons in the battle, and 100 motorcycles used by the militants, the army high command said in a statement on Wednesday. There was no independent confirmation of its claim.