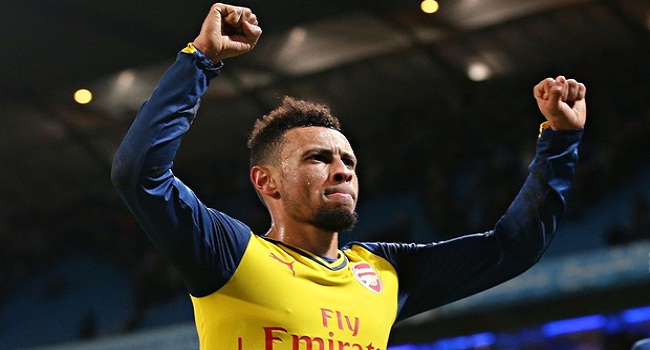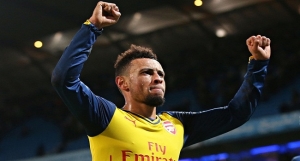 Arsenal defender, Laurent Koscielny believes Francis Coquelin and Hector Bellerin are mentally prepared for the high intensity of a North London derby.
The youngsters have featured in each of Arsenal's last four Premier League wins, helping the Gunners keep back-to-back clean sheets, while Bellerin scored his first senior goal in Sunday's 5-0 victory against Aston Villa.
Koscielny praised the duo ahead of Saturday's clash with Tottenham and believes Coquelin's short loan with Charlton Athletic has helped him mature into an important first-team player.
"I've known him for a long time and knew that he has the quality to play for Arsenal," the France defender told Arsenal Player.
"Now he is ready in his head and you can see that he's played four or five games and he's very important because we are stronger in defence.
"He cuts out little balls in front of us and after he has the quality technically to give some good passes for players like Santi Cazorla, Mesut Ozil or Theo Walcott. Now he has an important role in the team like Bellerin.
"Before, [Bellerin] played well but now you feel he is more confident and has more freedom – that's good for us. He helps a lot of the team to go forward and puts in a lot of crosses. It's important to have some new blood in the team and I think they have helped us get some good results.
"To have more confidence and freedom on the pitch, you need to play more games. They did well against Manchester City, Stoke City and also in the game against Aston Villa, so I think they are ready to give 10% of their quality to the team.
"You don't need motivation when you play a derby. It's the most important game in your season for the fans and the club. We will be focused, we will try to win because we want to stay at the top of the table and winning against Tottenham is always a pleasure for us, the fans and for the club."