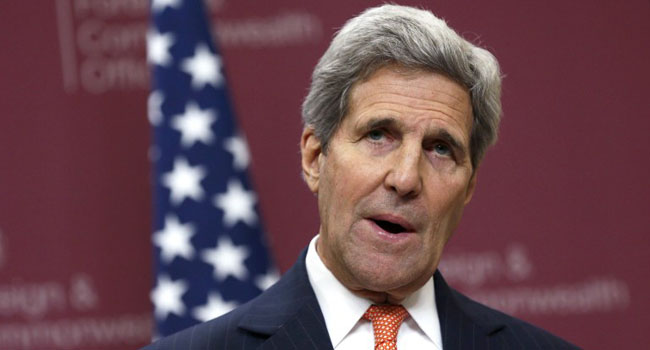 Following INEC's postponement of the general elections initially scheduled to hold in February, the United States has said it is 'deeply disappointed' by the decision.
In a statement posted on the Department of State's website, the Secretary of State, John Kerry noted that "political interference with the Independent National Electoral Commission" is unacceptable, calling on the government to "not use security concerns as a pretext for impeding the democratic process".
John Kerry had visited Nigeria recently to personally convey the American government's interest in the Presidential Election, which had been slated for February 14.
During his visit, Kerry met with key contenders in the race, PDP candidate, President Goodluck Jonathan and APC candidate, Muhammadu Buhari, encouraging them to promote a peaceful election.
President Goodluck Jonathan had in turn assured Mr Kerry that there would be no postponement of the general elections, stressing that the May 29 handover date remains unchanged.
In his statement on Saturday, John Kerry said that the "international community will be watching closely as the Nigerian Government prepares for elections on the newly scheduled dates."
"The United States underscores the importance of ensuring that there are no further delays."
He stressed that the U.S supports "a free, transparent, and credible electoral process in Nigeria", renewing the government's calls on "all candidates, their supporters, and Nigerian citizens to maintain calm and reject election-related violence".