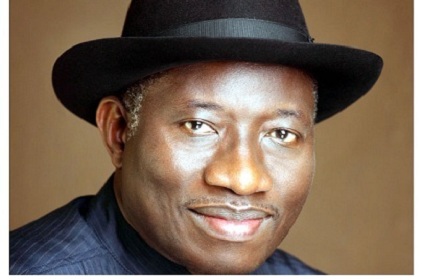 The Supreme Court of Nigeria has dismissed the appeal filed by a chieftain of the Peoples Democratic Party (PDP), Mr Umar Ardo, challenging the decision of the Court of Appeal that stopped him from joining in the appeal challenging President Goodluck Jonathan's eligibility to contest in the 2015 election.
The court dismissed the motion after it was moved by Ardo's Lawyer, Mr Amuda Kannike, seeking to withdraw the appeal.
In dismissing the appeal, the panel of seven justices led by the Chief Justice of Nigeria, Justice Mahmud Mohammed, said the appellant had no business joining in the appeal challenging Jonathan's eligibility, stating that no law stopped him from participating in the just concluded convention of the party.
A PDP member, Cyriacus Njoku, had approached an Abuja High Court to stop Jonathan from contesting in the 2015 election.
Justice Mudashiru, now elevated to the court of appeal, who presided over the matter at the high court of the Federal Capital Territory, had dismissed the suit, saying the court lacked jurisdiction to entertain it.
After the case was dismissed, Njoku approached the Court of Appeal to challenge the decision of the lower court.
It was at the appeal court that Umar Ardo sought to join but was denied. "He did not show show a reasonable interest that could have warranted his joinder," the court said.
The appeal court also noted that he was not a party at the lower court, hence he could not join in the appeal.
Not satisfied, Ardo approached the Supreme Court to challenge the decision.
President Goodluck Jonathan is the presidential candidate of the Peoples Democratic Party and he is running for a second term in office.
The Presidential election earlier scheduled to hold on February 14 was shifted to March 28 by the electoral body.