Kaduna: Yero Releases N800 Million Pensioners' Entitlements
Kaduna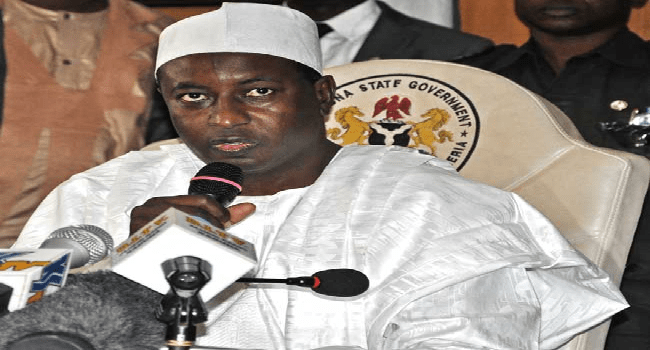 State government has paid the retirement benefits worth over N840 Million Naira to 309 retired civil servants; who have served the state meritoriously.
While speaking during the presentation of cheques to the pensioners, Governor Yero noted that, despite the dwindling revenue accruing to Kaduna, the state government has expended over N2 billion for the payment of gratuities of civil servants who retired between January to July, 2014.
The governor also disclosed that his administration has paid a total of N4.7 billion as backlog of retirement benefits for the state civil servants dating back to seven years, and also cleared the backlog of gratuities and death benefits of retirees and deceased staff in the service.
It was a moment of joy for this senior citizens as they filed out to receive their cheques from the governor, most of whom just retired from service last year.
The beneficiaries are batches 5, 6 and 7 of pensioners who were captured in the months of May, June and July, 2014. They filed out to receive the cheques from the state governor in the admiration of their relations and colleagues.
While pledging the commitment of the State government towards ensuring prompt payment of pensions and other retirement benefits, Governor Yero said his administration remained committed to settling all pension liabilities as part of efforts to raise the production capacity of the civil service.
Some of the beneficiaries expressed appreciation to the state government for the payment of their pension and gratuities, and also promised to reciprocate the gesture by voting massively for the governor, who is seeking a re-election for another four year term.
It is expected that the wealth of experience that this pensioners have acquired over the years in service will be an added advantage in terms of initiating viable ventures with the money.