Ukraine President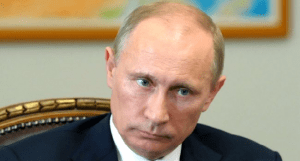 , Vladimir Putin, has announced ceasefire after meeting all night in Belarus with leaders of Russia, France and Germany, to secure a peace deal. The leaders of Russia and Ukraine have announced that ceasefire will begin in Eastern Ukraine on 15 February.
After marathon talks with leaders of Ukraine, France and Germany, Russia President, Vladimir Putin said "We have managed to agree on the main issues."
French President, Francois Hollande also said it was a "serious deal" but not everything had been agreed.
The meeting in Belarus – which began on Wednesday – was focused on securing a ceasefire, withdrawal of heavy weapons and creating a demilitarized zone in Eastern Ukraine.
Before the meeting started, the Ukrainian President Petro Poroshenko had said that achieving a ceasefire was significant. Thousands of people have been killed and indisposed in the fighting.
Russia has been accused of arming and reinforcing pro-Russian rebels in east Ukraine, a claim That was denied.  The talks are set to focus on securing a ceasefire, withdrawal of heavy weapons and creating a demilitarized zone.
The Ukrainian and Russian presidents barely looked at each other when they were forced to shake hands. At a family photo of the leaders, not a single person was smiling. There was even an image of Vladimir Putin inside the negotiations snapping a pencil in two.
Heavy shelling was reported in the rebel-held city of Luhansk; by a freelance reporter, Pierre Sautreuil, (in French) that a rebel military base seemed to be the target of one bombardment in the south-east of the city.
Mr Poroshenko had earlier said that the situation threatened to spin "out of control" if the parties did not agree to ceasefire.
The Ukrainian warned that his government was prepared to impose martial law, adding that the Minsk summit was one of the final chances to bring about an unconditional ceasefire and withdrawal of heavy weapons.
US President Barack Obama has refused to rule out supplying "lethal defensive weapons" to Kiev if diplomacy fails, but Russia says that would worsen the crisis.