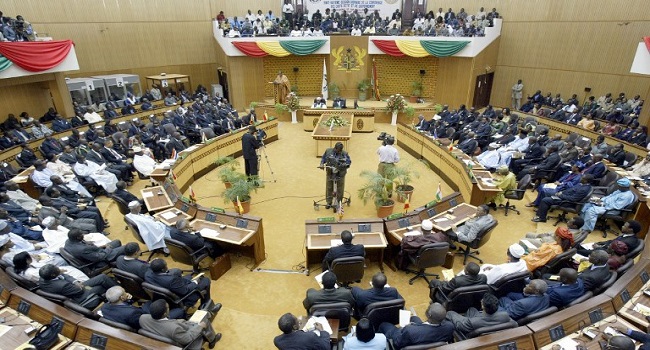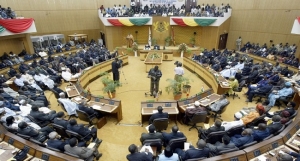 The Economic Communities Of West African States (ECOWAS) has appealed to Nigerians and all the major gladiators in the Nigeria's presidential election to be calm and show understanding and respect to the constitution, as the oil rich nation prepares for its general elections.
The President of the ECOWAS, Mr Kadre Ouedraogo, made the appeal at a meeting with Nigeria's President, Goodluck Jonathan, in Abuja on Monday.
At the meeting, Mr Ouedraogo presented a document he called the findings and recommendations of the commission towards a peaceful conduct of elections to President Jonathan.
According to him, the ECOWAS has been monitoring situation in Nigeria following the postponement of the election date and has been meeting with the major presidential candidates to intimate them on their findings.
The meeting with the ECOWAS President came after President Jonathan had met with the European Union observer group led by Mr Santiago Fisas.
President Jonathan assured the group that the May 29 handover date was sacrosanct.
The leader of the EU election observer group, Mr Santiago Fisas, told reporters that they were in the presidential villa to exchange views with the president about the elections.
He said that the group had met with the presidential candidate of the All Progressive Congress, Mohammadu Buhari.
The president also told the EU commission that there was no room for interim National government as being speculated in some quarters saying that those who are talking about that were just being mischievous.
"That is not the agenda of government," president Jonathan said.
President Jonathan was apparently referring to a statement made by a former president, Olusegun Obasanjo, about a plan for an interim government.
Addressing a gathering in Ogun State, after he withdrew his membership of the ruling Peoples Democratic Party,  Obasanjo said: "Anybody in his right senses talks of interim government. Where is it in our constitution? But some of them are working for it. God will not allow them".