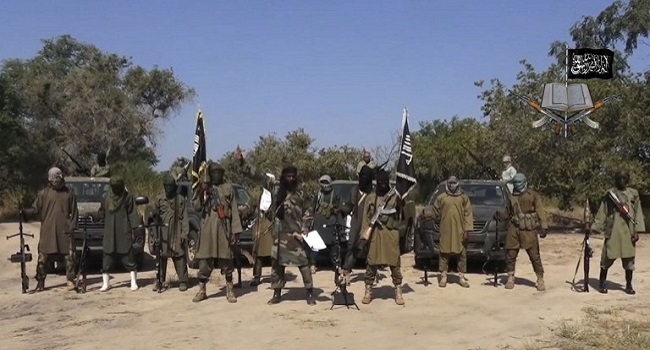 The coordinating spokesman of the National Information Centre, Mr Mike Omeri, has advised Nigerians to be more vigilant, as some members of the terrorist group engage in menial jobs in order to ward off security operatives.
Mr Omeri explained that the military onslaught against members of Boko Haram terrorist group in the north-east had forced members of the group to take up menial jobs.
Addressing a weekly news conference of the Centre in Abuja on Wednesday, Mr Omeri announced the re-capture of more towns in the north-east by Nigerian troops supported by the regional Multi National Force.
He noted that the onslaught against the insurgents would be intensified until terrorist activities were reduced to the barest minimum and eventually wiped out.
Mr Omeri, who commended the renewed support by the regional forces and the offer of assistance from the United States of America, however, appealed to politicians to shun violent acts and provocative comments.
He condemned the recent attack that occurred in Okrika in Rivers State, saying "it is unacceptable for Nigerians to be attacked at a political rally".
Sporadic gunshots by unknown hoodlums had scuttled the All Progressives Congress (APC) governorship rally at the National Secondary School, in Rivers State on Tuesday.
Before the disruption, Channels Television's correspondent, Charles Eruka, explained that three explosions were heard before the APC governorship candidate, Dakuku Peterside, arrived the rally venue.
Troops in a military operation spearheaded by highly coordinated air assaults completed the mission of clearing terrorists from Monguno in Borno State and environs, a military official said on Monday.
The spokesman for the military, Major General Chris Olukolade, in a statement said that a number of the Boko Haram terrorists were captured in the course of the operation on Monday morning.
Major General Olukolade further said that truck loads of rice, beans and other logistics meant for resupply to the terrorists operating around Baga were also captured.