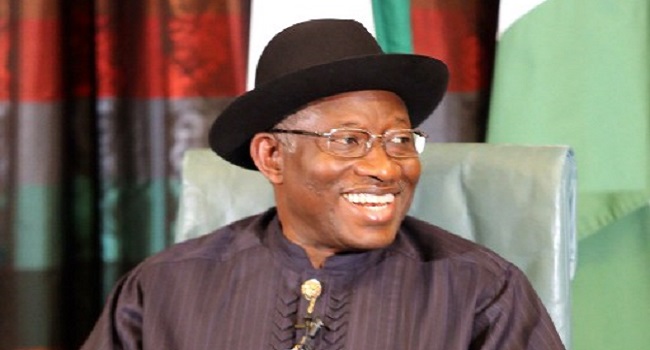 President Goodluck Jonathan has reiterated that his political ambition is not worth the blood of any Nigerian citizens.
While speaking to members of the Commonwealth Youth Council led by current Chairman, Ahmed Adamu, in the presidential villa on Wednesday, President Jonathan said elective officers are for service.
"If any politician is endangering the lives of the citizens, it has amounted to deception," he said.
Mr President also called on the youths to campaign against violence to the grassroots, so the message would sink in the ears of those who may want to foment trouble during the election.
While addressing politicians at the All Political Parties Summit, held at the Federal Capital Territory earlier, President Jonathan said his political ambition was not worth the blood of any Nigerian.
President Jonathan decried the discordant tunes from politicians since the advent of terrorism in Nigeria and called on politicians to join hands with the Federal Government if the war against terror must be won.
Emphasising the need to place national interest ahead of personal ambition, he also decried what he called anti-democratic tendencies of some politicians and the tension being created.
Goodluck Jonathan advised the gathering that no one should play into the hands of extremist elements who use the campaign of terror against the country.