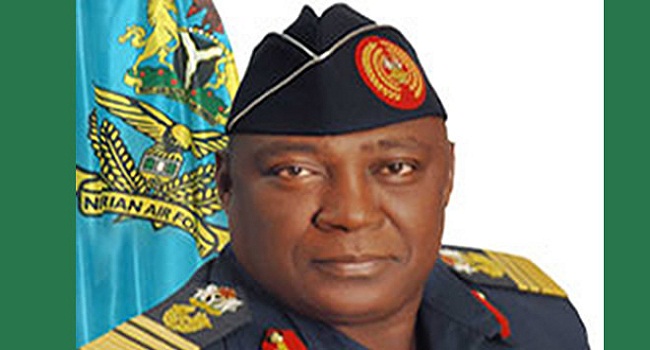 The Chief of Defence staff, Air Chief Marshal, Alex Badeh, has lashed out at those insinuating that the current victory recorded by the military in the north east is a political strategy, describing such allegations as uncharitable.
He also disclosed that some of the newly acquired weapons currently deployed to the troubled spot of the country were ordered for long before the insurgents escalated their attacks.
He said this in Lagos, south west Nigeria, while taking delivery of food items and drugs meant for the troops fighting the insurgency.
He further noted that war machines are not picked up on the shelf, adding that "when you place an order, it takes time to produce; takes time to train on them" insisting that "it is not today we started. We started long time ago before the war became very bad, we had placed the orders for these things.
"They have started coming in and that is why we said we needed time to finish these insurgents before elections", he said.
He assured Nigerians that the arrival of the weapons only coincided with the elections insisting that it is not political.
The military has recaptured more towns hitherto under the control of Boko Haram after launching a high end offensive against the Islamist group.
The military also released a video of air bombardment of the enclaves of the members of the Boko Haram terrorist group in the north-east, as it continues operations to reclaim areas under the control of the terrorists.
The video released showed people running in different directions and the aerial bombardment of a community believed to be the hideout of members of the sect.
President Goodluck Jonathan has expressed optimism that the Nigerian troops will maintain the momentum they have built up in ongoing operations against the Boko Haram and rapidly recover more occupied communities from the terrorist group.