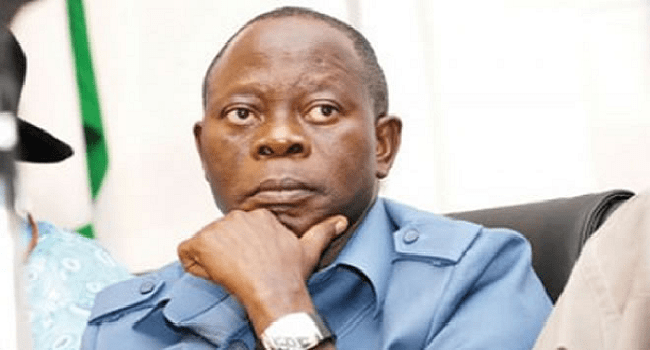 The Edo State Governor, Comrade Adams Oshiomhole, has debunked claims that General Mohammadu Buhari and the All Progressives Congress (APC) are running an Islamic agenda.
Governor Oshiomhole debunked the claims while receiving a former Peoples Democratic Party's candidate in the last Local Government Council polls in Edegbe Ugbogboh.
Mr Ugbogboh had defected to the APC.
Governor Oshiomhole said: "if General Buhari did not prosecute the Islamic agenda while he was the Military President, then the argument has no basis".
Governor Oshiomhole assured the new party members and the people of Ikpoba Okha of the government's commitment to developing the state.