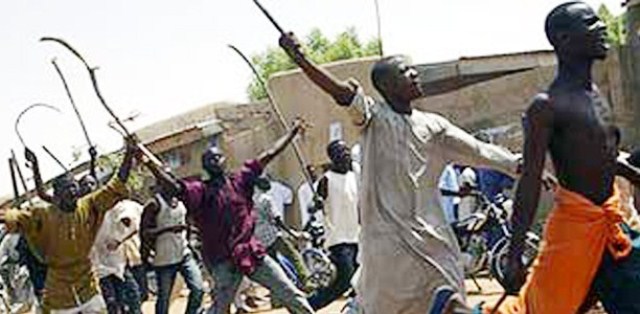 Suspected Fulani herdsmen bearing arms have sacked residence of Egba village in Agatu Local Government Area of Benue State, killing over 90 persons, including women and children, in the early hours of Sunday, March 15.
The attack by the insurgents, according to local sources, began at about 4am when Fulani assailants stormed the village, killing their unsuspecting victims, most of whom were fast asleep, after which they razed the community, destroying economic trees, food barns and farmland.
The Fulani herdsmen were said to have gained access into the community from Loko in neighbouring Nasarawa State, and started shooting and breaking into people's houses, hauling down whoever they met, including women and children, leaving behind a death camp.
According to a source, about 90 corpses have been recovered with many injured as search and rescue efforts have been ongoing to help survivors of the attack.
However, while confirming the killings, the Benue State Police Commissioner, Mr. Hyacinth Dagala, said that his men have arrived the village to restore peace, but could only confirm the recovery of 30 bodies from the scene.
He said that further information would be made available as to the actual casualty figure, when his men file more reports from the scene.