Nigerian Troops Retake Goniri From Boko Haram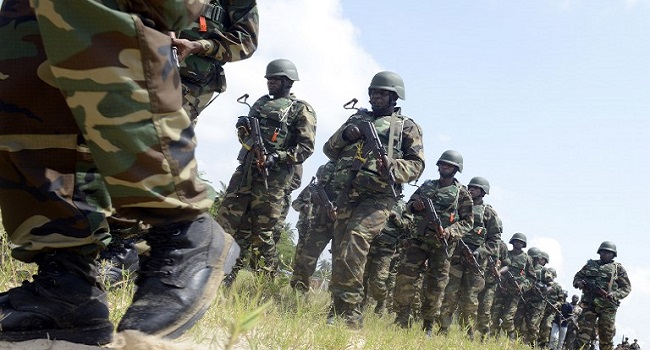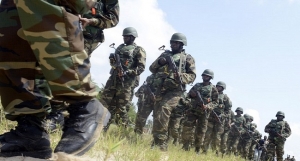 Nigerian troops fighting the Boko Haram terrorist group in the nation's north-east have taken over Goniri town in Yobe State, clearing terrorists from the location.
The troops reclaimed the town on Monday morning after clearing the terrorists from the town that it had taken over some months back.
The Defence Headquarters in a tweet on Monday said: "Troops have this morning completed clearing terrorists out of Goniri in Yobe State".
It is the latest breakthrough recorded by the military in its increased counter terrorism operations against the Boko Haram terrorists since the nation's general elections were postponed by six weeks.
According to a military spokesman, Major General Chris Olukolade, Goniri was the last stronghold of the terrorist in Yobe State.
With the clearing of Borno and Adamawa State, the military is left with only Borno State to clear the terrorist from.
Major General Olukolade is hopeful that the military would free Borno State of terrorists soon.