Pipeline Vandalism Is Political, NERC Chairman Alleges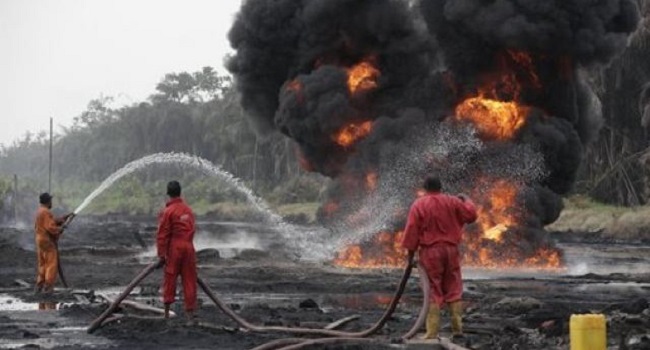 The Chairman of the Nigerian Electricity Regulatory Commission (NERC), Dr Sam Amadi, on Thursday said pipeline vandalism in the country may be political as there is no economic value derived from the action.
Dr Amadi made the allegation at the continuation of the Nigerian Political Parties discussion series in Abuja.
However, the Spokesman of the All Progressives Congress (APC), Mr Lai Mohammed, accused the PDP administration of playing politics with the issue of vandalism of pipelines by giving contracts for the surveillance of pipelines to Niger Delta militants.
The meeting was one of the few occasions in the run up to the 2015 general elections where a representative of the federal government and the opposition party share a platform to discuss issues affecting the country.
This time the discussion centered on the persistent irregular supply of electricity in Nigeria.
Dr Amadi said the present administration's power sector reform is creating an enabling environment for sustainable investment that would result in an improvement both in quantity and reliability of electricity supply.
But Mr Mohammed said the privatisation of the power sector, which, according to him, was supposed to be a solution to the problem of irregular electricity supply, has failed woefully.
Both sides, however, agreed that vandalism of the gas pipelines have contributed to the irregular electricity supply situation in the country and spoke about how their parties intend to address this challenge.
However a public analyst, Dr Okey Ikechukwu, who was on the panel, said the electricity situation in the country is set to improve in the coming months.
Dr Amadi also assured that the regulatory commission would continue to be transparent in its actions and work towards the creation of an enabling environment for sustainable investment in the power sector.