EFCC Decries Politicians' Use Of Anti-Graft Body For Election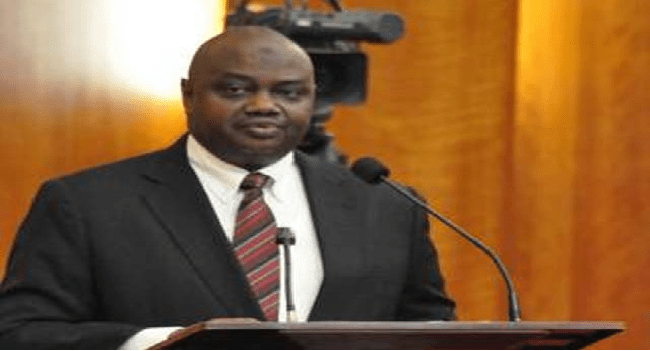 The Economic and Financial Crimes Commission (EFCC) has asked politicians to stop using the anti-graft body as a tool to achieve their political ambition, especially as some of them are still standing trial for alleged graft.
The Chairman of the Commission, Mr Ibrahim Lamorde told a news conference in Abuja, that the fact that the Commission has not been publicising its achievement does not mean it has been docile.
According to him, over 126 convictions have been recorded by the Commission in 2014, a figure that represents more than any anti-fraud agency in the world, has achieved, he added.
Ending corruption has been one of the campaign promises of most political parties in the country. While some of the parties have accused the EFCC of being docile in performing its statutory responsibilities.
However, the Commission has warned politicians to stop using the anti-graft for playing politics as EFCC remains apolitical .
Mr Ibrahim Lamorde attributed the inability of the Commission to completely prosecute some of its cases in court as a consequence of the accused persons and their lawyers exploiting loop holes in the laws and the courts.
The EFCC  Chairman however, said contrary to the allegation of performance below expectation, the Commission had continued to make progress by increasing the number of convictions of accused persons from 65 in 2009 to 126 in 2014.