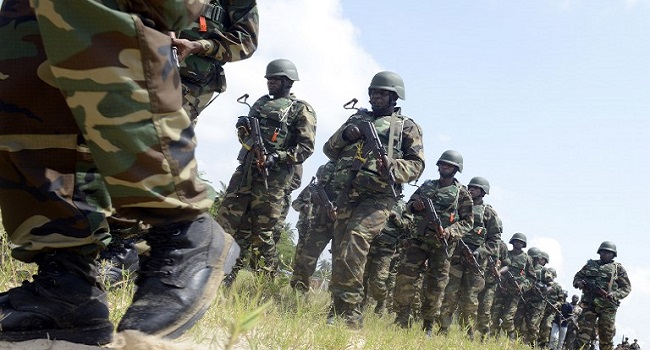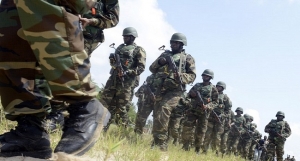 Security Agents in Plateau State have promised to provide adequate security for electorates as well as staff and materials of the Independent National Electoral Commission (INEC) during the elections in the State.
Commander of the Special Task Force (STF) in the State, Major Gen David Enetie, stated that the military is not interfering with the elections but would be supporting the democratic process by providing security at flash points across the State in order to create a conducive environment for the elections.
As part of providing security before, during and after the general elections, a show of force by the combination of military, Air Force, the Nigerian Navy, Nigeria Police, National Immigration Service (NIS) and the Civil Defence Corps patrolled the major streets in Jos and other Local Government Areas of the State.
The troops were reminded of the roles expected during the elections by conducting themselves within the constitutional provision and professional in carrying out their duty.
Explaining the roles expected of the military during elections, Gen David Enetie, argued that the military would not take part directly in the conduct of the elections but support the democratic process.