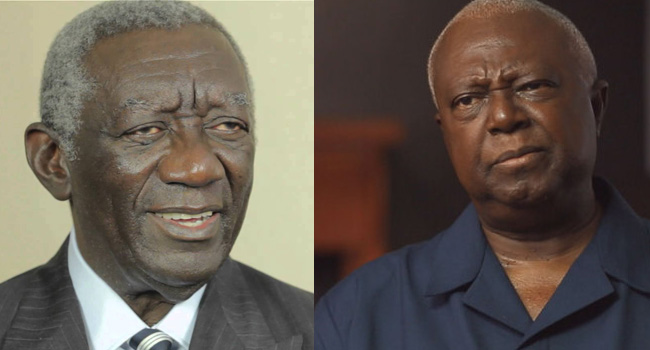 Election observers from the Economic Community Of West African States – ECOWAS and the African Union – AU, have described Nigeria's presidential and parliamentary elections held on Saturday as transparent, successful and credible.
Both groups led by former presidents of Ghana and Liberia, Mr John Kufuor and Mr Amos Sawyer, said that the process so far meets basic criteria and standards for democratic elections in the region and around the world, despite the initial hiccups encountered.
They said that the commendable performance of the electoral officials, the impartial and exemplary coordination of security agencies and the high turnout and commitment of the voters far outweighed the challenges with election materials and security in some places.
Head of the African Union Observer Mission, Mr Amos Sawyer of Liberia, said that despite the initial problems with elections materials, isolated cases of violence in Bayelsa and Enugu states and extended elections in 350 polling units, the mission considers the process a success.
With 250 observers deployed through five regions excluding the north east, the head of the ECOWAS mission, former Ghanaian President, Mr John Kuffor, said Nigerian citizens, the electoral commission and the security agencies have done a good job so far.
He, however, said that they hoped the use of soldiers would be a one-off incidence.
The presidential and parliamentary elections of March 28 in Nigeria were marked by challenges of late arrival of election materials, as well as the failure of newly introduced card readers in many polling units across the country but these did not discourage Nigerians from exercising their franchise.
The perseverance and peaceful conduct of Nigerian voters has become one of the positive highlights of the elections.