Extended Elections Hold In Isolated Areas In Nigeria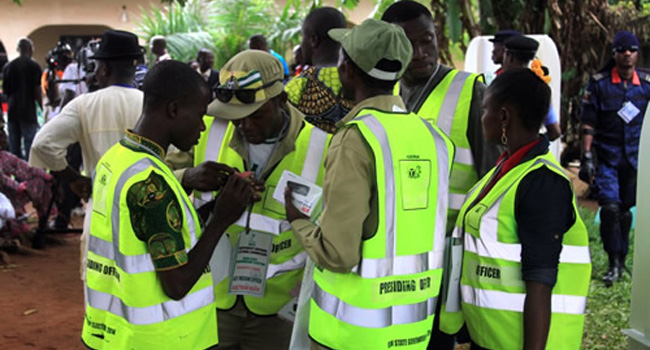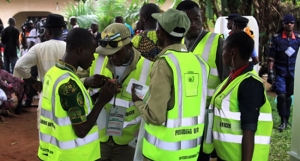 Nigerians in some polling units across the country are voting on Sunday in extended elections after card readers and irregularities made the electoral body adjust its election guideline on Saturday.
The Independent National Electoral Commission (INEC) announced the extension on Saturday after some technical glitches were reported in some states during the presidential and National Assembly elections.
According to the electoral body, the extended elections will only hold at restricted and isolated areas.
A spokesman for the INEC chairman, Mr Kayode Idowu, told Channels Television on Sunday that there were places where elections did not take place such as Taraba State and Niger State.
Mr Idowu pointed out that there were no inconclusive election, but extension in places where elections did not hold at all.
He stated that he was not aware of polling units that didn't have officials present at all on Saturday as claimed by some voters, saying he would verify the claims.
Speaking on movement restrictions, Mr Idowu said that INEC could not give a definite statement on that, emphasising that only the security officials or the Inspector General of Police that could give a definite information about it.
Mr Idowu cleared the air on claims about shortage of INEC's materials in some polling units, saying that the commission had reached out to the states that had shortages. He said that Jigawa could not go ahead with the accreditation and voting because of the technical glitch.
According to him, "if the material is not available the commission will not be able to go on with the process".
He also condemned the actions of persons that insisted on seeing result sheets, explaining that it was not the prerogative of the voter to ask for the result sheet before voting.