9 Chadian Soldiers Killed In Boko Haram Ambush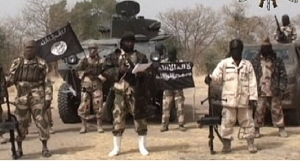 The Chadian Army says that nine of its men have been killed and 16 wounded after being ambushed by Boko Haram fighters in north-eastern Nigeria.
A Chadian military spokesman says the attack took place about 10 kilometres (six miles) from the town of Malam Fatori, which Niger said had been retaken by regional forces from the militants earlier in the week.
"Elements of the Chad-Niger (military alliance) were killed in a pocket of resistance," Colonel Azem Bermandoa Agouna told the AFP.
"After heavy fighting, the armed forces of Chad and Niger totally cleaned up the zone," the spokesman added.