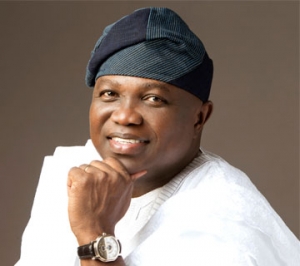 As the race for the governorship seat gets intense, ten candidates in Lagos State have withdrawn from the contest.
The ten governorship candidates also declared support for the governorship candidate of the All Progressives Congress (APC), Akinwumi Ambode, in the presence of their party Chairmen.
According to them, this action is to allow progress and stability of governance in the state.
The candidates had a joint press conference on Friday, where they said they have decided to join hands with Mr. Ambode to give Lagos a deserving government.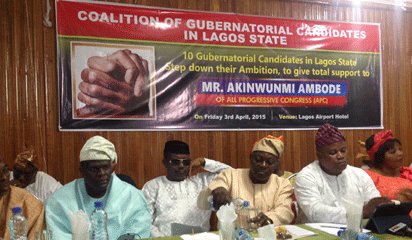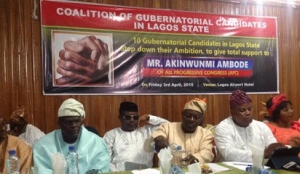 The Peoples Democratic Party (PDP) and three other political parties were not part of this coalition.
As the first stage of the postponed 2015 general elections in Nigeria has been conducted, the electoral body is set for the final stage which will hold on April 11.
The ten candidate who withdrew from the governorship race are:
Adeshina Buruji – Accord Party
Obadia Akinola – Independent Democrats
Ishola Aregbesola – Action Alliance
Babatunde Sarumi – Allied Congress Party of Nigeria
Abiodun Oyegunle – African People's Alliance
Victor Adeniji – KOWA Party
Adeshina Olayokun – All Progressives Grand Alliance
Sesan Olatunde – New Nigeria's People Party
Sylvester Eze – the Citizens Popular Party
Pauline Ojochide – Progressives People's Alliance