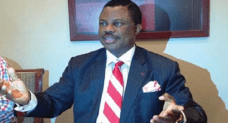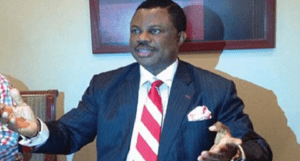 The Anambra State Governor, Willie Obiano, has condemned the results of the National Assembly election, saying it was hijacked at the collation stage by elements of the Peoples Democratic Party (PDP) extraction.
Governor Obiano, who is a member of the All Progressive Grand Alliance (APGA), while speaking with journalists in Aguleri, Anambra East Local Government Area, said that the seeming victory of the PDP in the National Assembly elections would be challenged in court.
Mr Obiano, while reminding the people of the April 11 elections, assured the people of Anambra that the mandate of APGA candidates would be reclaimed.
The Governor also commended President Jonathan for his statesmanship and humble acceptance of the outcome of the Presidential election, also congratulating the President-elect, General Muhammadu Buhari for his victory at the polls.
Governor Obiano had expressed his concerns on the election day. In an interview on Channels Television's special election programme, Nigeria 2015, he called the overall performance of the card reader device in the state 'a disaster', noting that his fingerprints could not be captured despite several attempts. "It was in my opinion a disaster at the early stages", Obiano said.
The Governor also listed other issues recorded in the state, including nonavailability of result sheets at some polling units as well as cases of thuggery.
Manual accreditation was eventually applied in the state. Nevertheless, issues and complaints continued to trail the polls.
The leadership of the All Progressives Congress (APC), led by the Senator representing Anambra Central and a leader of the party in the state, Senator Chris Ngige, on Monday condemned the election and called for its cancellation.
In a press briefing, Senator Ngige, demanded that another election should be conducted. He cited challenges with the use of card readers and the issue of party members being held hostage in some parts of the state.