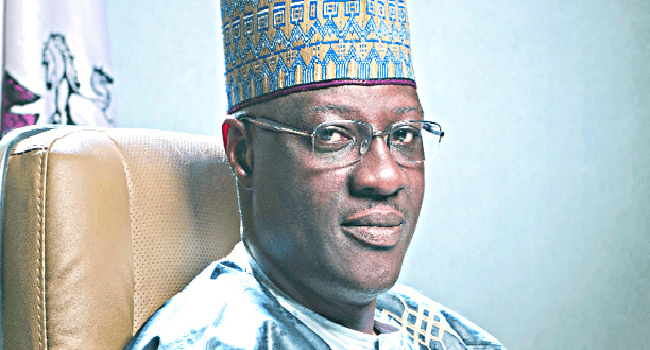 Thirteen governorship candidates in Kwara State have stepped down for the State Governor, Abdulfatah Ahmed.
The candidates called on their members to re-elect Governor Ahmed for a second term in order to complete his laudable programmes.
At the National Union of Journalists press centre in Ilorin, the governorship candidates under the aegis of Congress of Nigerian Political Parties, gathered to inform of their desire to step down in order to pave the way the re-election of Governor Ahmed.
Some of the 13 political parties include: Action Alliance, United Progressive Party, Social Democratic Party and African Peoples Alliance and others.
Meanwhile, the governorship candidates of Peoples Democratic Party (PDP), Senator Simeon Ajibola and that of Labour Party, Dr Mike Omotosho, have  dismissed the endorsement as a mere show that would not affect their chances of emerging as the next governor.
Reacting to the action, Senator Ajibola described the endorsement as nothing to worry about. He wondered how the endorsement by the other candidates would have any effect on his chances since most of them lacked followers.
Also opposing the endorsement, Dr Mike Omotosho of the Labour Party denied the rumour of stepping down for any candidate, wondering how he could withdraw in an election he is sure of emerging victorious.