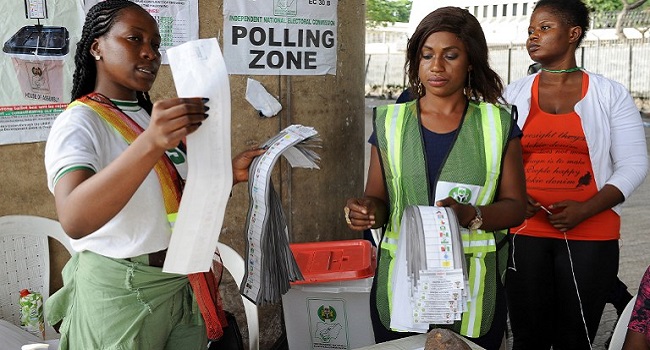 The Independent National Electoral Commission has declared the Edo State House of Assembly elections for Orhionmwon Constituency II inconclusive on account of alleged violence during the polls.
The Resident Electoral Commissioner of INEC in the State, Mike Igini who announced this on Monday said elections in 12 polling units were cancelled.
These units accounted for over 4,000 votes, a number in excess of the margin by which one of the candidates was leading in the polls.
Mr Igini also said the Commission will conduct elections there on or before Saturday, the 18th of April, 2015.
Of the 24 constituencies in the state, APC candidates have been declared winners in 20, while PDP led in three.