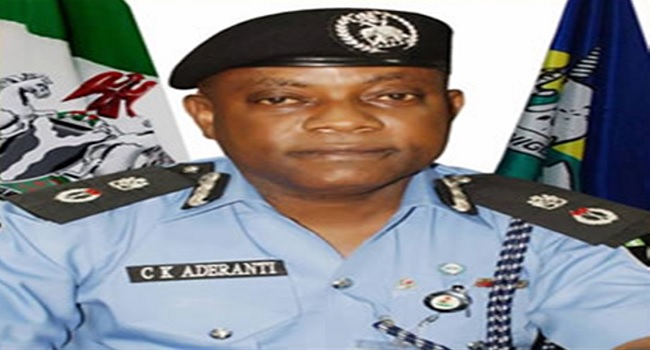 The Lagos State Police Commissioner of Police, Mr Kayde Aderanti, on Thursday confirmed the arrest of the lady behind the kidnap of three children of the Orekoya family within the ages of 6, 4 and 11 months.
The Commissioner explained that the information of the abducted children was gotten to his office by the D.P.O who stays close to the parents of the abducted kids and action was taken immediately (24hrs).
"We swung into action, transferred it (the case) to the headquarters and assigned It to our Special Investigation Bureau (SIB) and the Special Anti-Robbery Squad (SARS). Along the way, we tried to do everything possible because of the safety of these kids; so paramount to us.
"So we did everything possible to narrow down the space to Shasha area and found the children abandoned in the building and we went there and evacuated them to safety.
"But the beautiful thing is that the maid, Mary Akinloye, was arrested yesterday night", he said on Sunrise Daily.
The three missing children of the Orekoya family were kidnapped by their nanny, Mary Akinloye, in Lagos State.
Akinloye was said to have been hired through an online trading portal.
In an interview with Channels Television, a police source had revealed that the kidnappers, faced by immense pressure the incident had generated, abandoned the children in Shasha Area of Lagos State, Nigeria's south-west region.
The children were immediately taken to an anonymous hospital for observation and are in the process of being re-united with their parents.
The kids between the ages of 6, 4 and 11 months old were abducted by the housemaid on April 8, a day into her job as the family maid.
She, as well as her accomplices, contacted the children's' parents and demanded a N15m ransom.