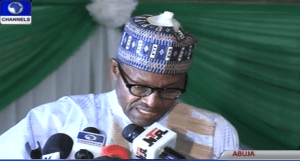 The United Nations (UN) has asked the incoming administration of the All Progressives Congress in Nigeria to sustain the gains recorded by the outgoing administration in the fight against the Boko Haram terrorists in the north-east.
A Special Representative of the United Nations Secretary General, Mr Ban Ki-Moon, made the statement on Friday when he met with Nigeria's President-elect, General Muhammadu Buhari.
Speaking to journalists shortly after meeting with General Buhari behind closed doors in Kaduna, the UN special representative for West Africa, Mr. Muhammad Ibn Chambas, said "sustaining the victory achieved so far in the last six weeks by the military over the insurgents will give room for the rehabilitation and reconstruction of persons and communities affected by the attacks".
He also commended President Goodluck Jonathan for his statesmanship following the outcome of the March 28 Presidential and Parliamentary elections in Nigeria.
According to him, Nigeria's elections of March 28 and April 11 have set a model for the African continent and other countries of the world.
Mr. Chambas also expressed Mr. Ki-moon's personal admiration for President Jonathan's exemplary leadership with regard to the conduct of the general elections in Nigeria and reaffirmed the UN's readiness to support the on-going effort by Nigeria and other countries in West and Central Africa to end Boko Haram terrorist attacks against their citizens.
He assured Nigerians of the UN's readiness to work closely with the incoming administration in implementing some of its economic policies, as captured in the APC campaign manifesto and also commended General Buhari for making security a top priority of his campaign manifesto.
On his part, the President-elect thanked the UN for the concern it showed during the election by supporting the Independent National Electoral Commission to conduct free and fair elections.
He also pledged to work with the world body in the fight against Boko Haram.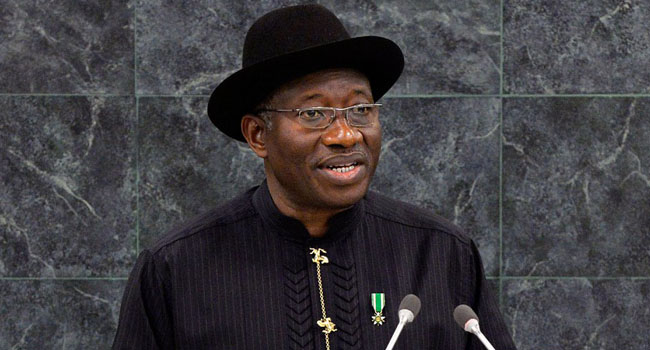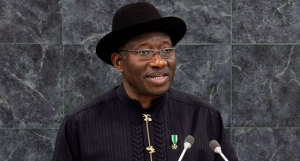 On Thursday, President Jonathan appealed to the UN to focus more on helping Nigeria with the rehabilitation and reconstruction of persons and communities affected by terrorism in northern Nigeria rather than deploying an international force to the country.
President Jonathan made the appeal at a meeting with the special representatives of the UN Secretary-General for West Africa and Central Africa, Mr. Chambas and Abdoulaye Bathily, who were also part of the delegation that met with General Buhari.
The team is on a tour of countries affected by the Boko Haram insurgency including Chad, Cameroon and Niger.