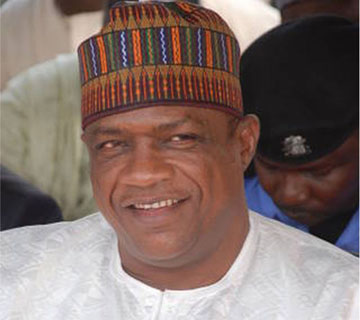 The Yobe State governorship candidate for the Peoples Democratic Party (PDP), Alhaji Adamu Waziri is heading to court to challenge the victory of the Governor Ibrahim Geidam during the April 11 governorship election in the state.
The former Minister of Police Affairs insists Governor Geidam would be sworn-in as the Governor of Yobe State for a third time.
Governor Geidam was first sworn-in as the state governor on January 27, 2009 following the death of the then governor, Senator Mamman Ali.
He was sworn-in a second time on May 29, 2011 after he won the governorship election on April 26, 2011.
Alhaji Waziri, who got 179,700 votes during the governorship election believes that it is unconstitutional for Governor Geidam to be sworn-in a third time.