Migrants Boat Capsize: Captain Charged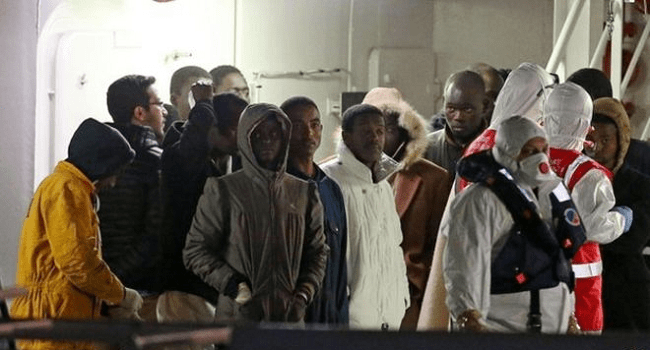 The Tunisian captain of a boat that capsized off Libya on Sunday, killing hundreds of migrants, has been arrested and charged with reckless multiple homicide, Italian officials say.
According to BBC, the Captain has been charged alongside a member of the crew with favouring illegal immigration.
The charges came after the European Union (EU) set out a package of measures to ease the migrant crisis in the Mediterranean.
Search and rescue operations will be stepped up, and there will be a campaign to destroy traffickers' boats.
A homicide investigation has been opened into the disaster, he added.
After speaking to the survivors, the United Nations (UN) refugee agency said about 800 people died in the disaster. Meanwhile, earlier accounts had put the death toll at about 700.
"There were a little over 800 people on board, including children aged between 10 and 12," said Carlotta Sami, of the UN High Commissioner for Refugees in Italy.
"There were Syrians, about 150 Eritreans, Somalians… They had left Tripoli at about 8:00am on Saturday."
It was earlier reported that the ship was in distress in the Mediterranean and sent out an SOS.