Mohammed Morsi Gets 20 Years Jail Sentence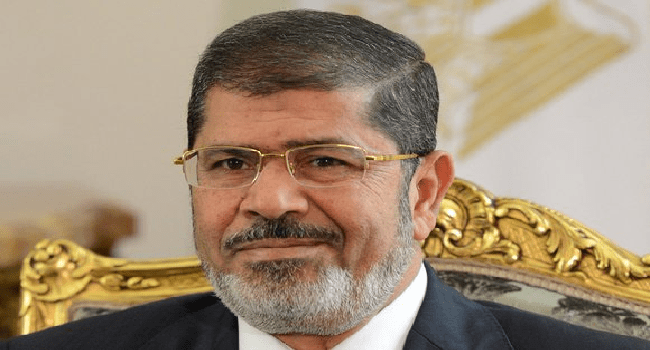 A court in Egypt has sentenced former President Mohammed Morsi to 20 years in prison, over the killing of protesters while in power.
The court's judgement is coming nearly five years after the Muslim Brotherhood leader became Egypt's first freely elected president.
Mursi stood in a cage in court as judge Ahmed Sabry Youssef read out the ruling against him and 12 other Brotherhood members, including senior figures Mohamed el-Beltagy and Essam el-Erian. The sentencing was broadcast live on state television.
The men were convicted on charges of violence, kidnapping and torture stemming from the killing of protesters during demonstrations in 2012. They were acquitted of murder charges, which carry the death sentence.
Reuters reports that the defendants chanted "God is Greatest" after the verdict was read, displaying a four-finger salute symbolising resistance to the state's crackdown on Islamists.
The ruling is the first against Mursi, who says he is determined to reverse what he calls a military coup in 2013 staged by then army chief, now president, Abdel Fattah al-Sisi.
"His trial has been a travesty of justice, which has been scripted and controlled by the government and entirely unsupported by evidence," Amr Darrag, a former minister under Mursi, said in a statement from Istanbul.
A lawyer for some of the defendants said they would appeal.
After toppling Mursi following mass protests against his rule, Sisi proceeded to crush the Brotherhood, which he says is part of a terrorist network that poses an existential threat to the Arab and Western worlds.