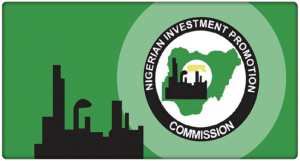 The Executive Secretary of the Nigeria Investment Promotion Commission (NIPC), Mrs Saratu Umar, has criticized the on-going protest by workers of the commission.
She blamed the protests on unnamed persons who are allegedly opposed to change.
Addressing a news conference in Abuja, Mrs Umar said workers who barricaded the entrance of the commission have been instigated by some corrupt persons who are determined to prevent the commission from achieving the goals of the Federal Government.
The NIPC Secretary reaffirmed the commitment of the the Commission to make Nigeria a preferred destination for investors.
Some officials of the Workers Union claimed workers are suffering from high-handedness, corruption and indiscriminate suspension, among others.
For the second day running, the protesting workers have remained adamant as they continue to occupy the entrance of the commission, saying the industrial action will be indefinite until their demands are met.