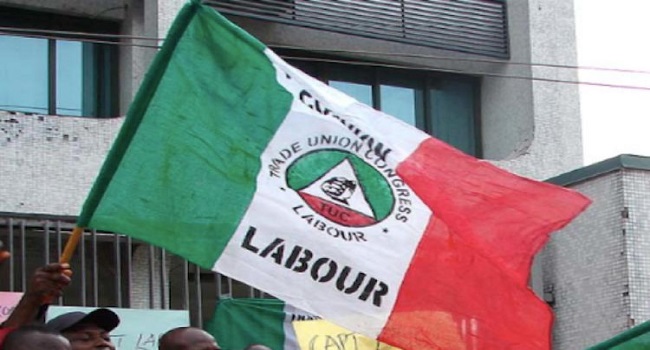 Efforts to reconcile the two leadership factions of the Nigeria Labour Congress (NLC) have suffered a setback as the faction led by Comrade Joe Ajaero accused Adams Oshiomole of playing a divisive role in the process of reconciling the two parties.
The reconciliation committee was led by Comrade Hassan Sumonu and other labour veterans to address the disagreements between the two factions of Comrades Ayuba Waba and Joe Ajaero after the eleventh delegate congress declared Mr Waba as new NLC President.
This reconciliation move however suffered some setbacks on Tuesday, April 21, as members blamed Governor Adams Oshiomole of alleged partisanship.
The election of a new national executive of the NLC ended in chaos in Abuja on February 12.
Aggrieved delegates were caught on camera smashing and emptying ballot boxes with ballot papers flying on the floor of the International Conference Centre.
The workers alleged that the ballot papers were designed to favour one of the candidates vying for the President of the union.
Over 3,000 delegates voted as the General Secretary of National Union of Electricity Employees, Joe Ajaero and the President of the Medical and Health Workers Union of Nigeria, Wabba Ayuba, presented themselves for election to replace Adbulwaheed Omar.
The President of NUPENG, Igwe Achese, had withdrawn from the race for Ajaero.
The NLC was formed by Nigerian workers in 1978 and has successfully conducted 10 delegates' conferences.