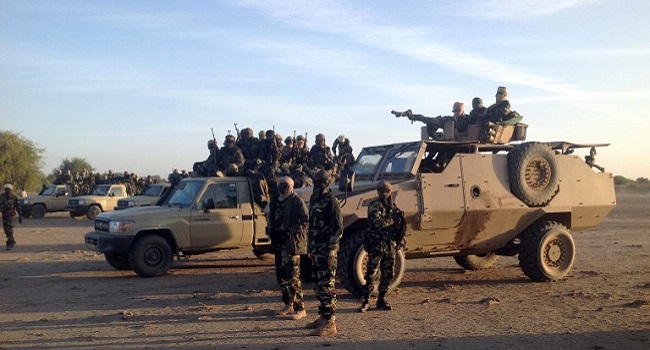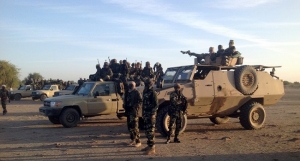 A notorious top terrorist commander, Abu Mojahid was among the terrorists that died in an encounter with troops in the outskirts of Alagarno, Tuesday morning.
This is according to the Director, Defence Information, Major-General Chris Olukolade, who said that the terrorists had staged a daring attack on troops who were on patrol of the area.
"A number of the terrorists died as the troops repelled the attack.
"Some Rocket Propelled Grenades as well as vehicle-mounted anti-aircraft guns were either captured or destroyed in the encounter," Olukolade said.
He also stated that the military operations are continuing in the form of offensive action on identified terrorists in some forest locations.
"Aggressive patrols, mopping up as well as cordon and search are also continuing in the other locations in search for weapons and terrorists.
"Improvised explosive devices planted by the terrorists to deter the comprehensive offensive by the advancing troops are also being carefully cleared as troops continue to pursue fleeing ones.
"The operations especially in forest locations are progressing in defiance of obstacles and land mines placed by the terrorists."
In another development, Nigerian troops backed by warplanes have invaded Boko Haram's last known stronghold, the Sambisa forest in an effort to finally rout the insurgents.
An official in the Chadian Army said that the Chadian and Cameroonian troops were ready to attack Sambisa forest, which lies near the Cameroon border, from the other side and would move in soon.
A Cameroonian Army official also said Chadian troops are assembling in Mora, northern Cameroon, ahead of the joint operation.
The Director of Defence Information, Major-General Chris Olukolade, said the Boko Haram terrorists had run out of arms and ammunition.