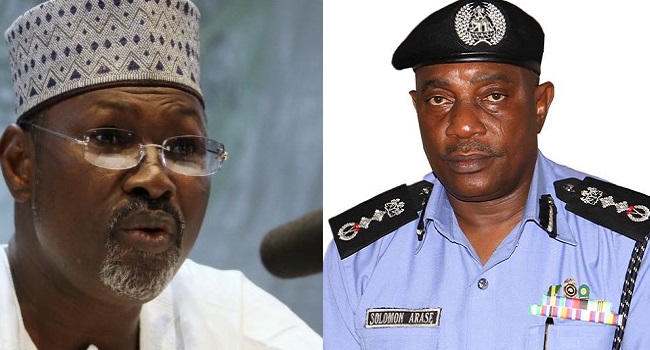 The Independent National Electoral Commission (INEC) in Nigeria has urged the police to pay more attention to activities of high profile politicians who move about on elections day with their security details.
At a meeting between the chairman of the electoral body, Professor Attahiru Jega and the Acting Inspector General of police, Mr Solomon Arase, the INEC boss demanded more policing from in the elections that will hold in three states on April 25.
According to Professor Jega, such high profile politicians, who violate the movement restrictions on the day of elections, are the cause of major electoral problems in some states.
Mr Arase assured INEC of violence free elections in the three states of Taraba, Imo and Abia on Saturday.
According to him, very senior police officials have already been deployed to the states where INEC is conducting these elections.
The Police had earlier issued a movement restriction order in local councils where the supplementary elections will hold.