Jonathan, Buhari Hold Closed-door Meeting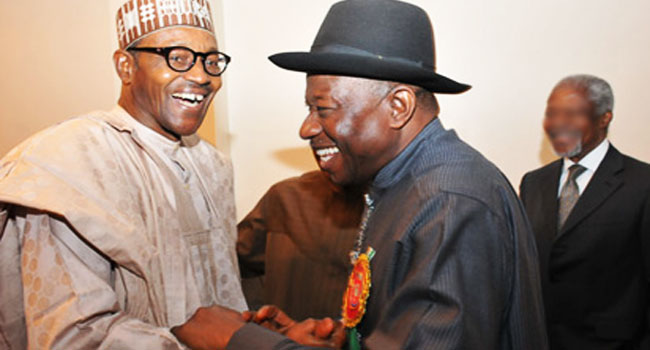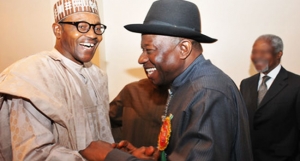 President Goodluck Jonathan on Friday met with Nigeria's President-elect, General Muhammadu Buhari, to continue talks ahead of the handover date.
The meeting was held inside the new Banquet Hall of the Presidential Villa, Abuja.
Buhari arrived for the meeting at exactly 3:00pm local time. He came in the company of the All Progressives Congress national chairman and other officials of the party.
Shortly before his arrival, President Jonathan was seen moving from his office to the venue in company of his Principal Secretary, Hassan Tukur.
President Jonathan told reporters that the meeting was in continuation of their conversation in the interest of the country.
He said that "a date is coming when the President-elect will be taken round the Presidential Villa before they address the press".
The closed-door meeting, which lasted for about 35 minutes, came after a transition committee  that would coordinate  the handing-over ceremony that will hold on May 29 was announced.