The Nigerian government has asked the Indonesian Government for the repatriation of the remains of the executed Nigerians.
In a statement on Wednesday, the Ministry of Foreign Affairs said the request was made to ensure that the executed persons could be accorded decent burials in their various communities.
Four Nigerians Martin Anderson, Okwudili Oyatanze, Jaminu Abashin and Sylvester Obiekwe were executed on Tuesday by the Indonesian government for drug related offences.
"Despite Spirited Pleas"
The Ministry said the government of Nigeria received the news of the execution with deep disappointment.
"These executions have taken place despite spirited pleas for clemency made at the highest level by President Goodluck Jonathan and more recently, the Minister of Foreign Affairs, Ambassador Aminu Bashir Wali, on 21 April, during the 10th Anniversary of the New Asian-African Strategic Partnership Summit which took place in Indonesia, Jakarta," the statement read.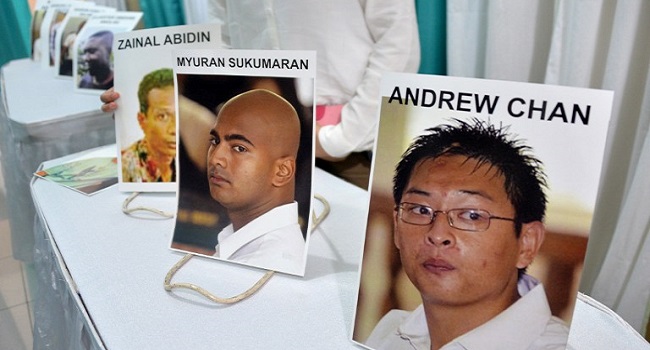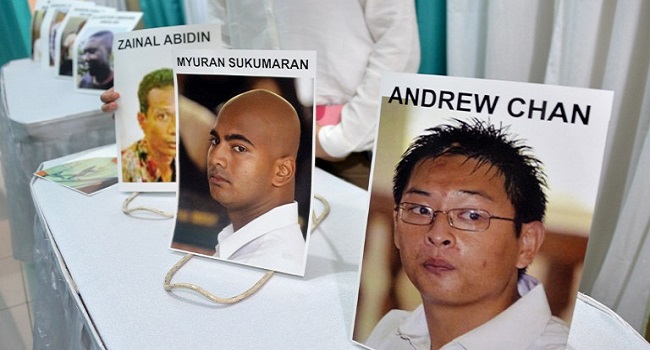 The Nigerian government further expressed its condolences to the families of the deceased, saying it had requested for their remains so they could be accorded decent burial.
Indonesia had defended the execution of the four Nigerians and four others.
The country's Attorney-General, Muhamad Prasetyo, said Indonesia is waging war against horrible drug crimes that threatens the nation's survival.
'Desist From Drug Trafficking'
He added that while execution is not a pleasant thing, it must be done in order to save the nation from the danger of drugs.
"We are not making enemies of countries from where those executed came," Prasetyo said.
The convicts were shot by firing squad along with one Indonesian, despite strident foreign appeals and pleas for mercy from family members.
Also expressing its commitment to the fight against drugs, the Nigerian government warned all Nigerians to desist from drug trafficking and other offences that attract maximum punishment in several countries of the world.
The government promised that it would continue to promote the welfare and protect the lives of Nigerians abroad, no matter their circumstances.
It also expressed its commitment to engaging the Government of Indonesia and other friendly countries regarding the conclusion of Prisoner Transfer Agreements and other bilateral means of safeguarding the interest and welfare of Nigerians.