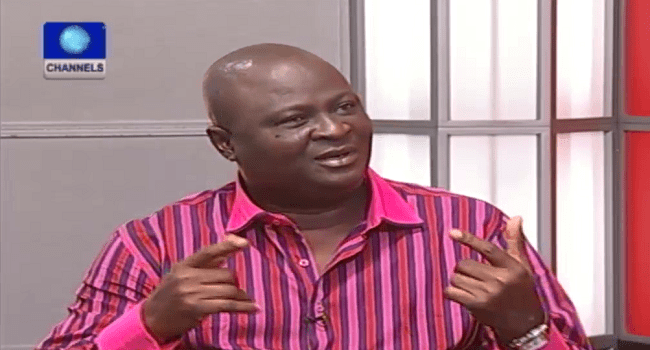 An international relations expert on Wednesday questioned the strength of Nigeria's foreign policy, maintaining that Nigeria has "serious foreign policy paucity".
Mr Dapo Thomas, speaking as a guest on Sunrise Daily, further noted that "we (Nigeria) are not proactive, reactive or active in pursuing our foreign policies", adding that Nigeria's foreign policy activity has remained in "total docility".
He said pursuing foreign policy must go beyond talking and releasing statements adding that Nigeria must begin to "show other nations that if you this for us, we will do that for you".
He further noted that other nations hurt Nigeria because "they don't see you (Nigeria) as being capable of doing anything in case they wrong you".
Mr Thomas urged the Nigerian authorities to rebuild the country's status and stature "and then try to show that this is a nation with credible people", adding that "there is virtually no country in this world that doesn't have its own bad side or criminal elements", he added.
He noted that these problems can only be solved if Nigeria has "leaders with vision and political will to let the international community know that this is a new Nigeria.
He, however noted that for Nigeria to gain its respect amongst other nations, "there are necessary things to be done that can enhance Nigeria's image.
"You have to fight corruption, you have to ensure that the judicial system is working and it won't take a long time before people can seek redress and get justice.
"All these things are done in civilised nations, so, they should be done here", insisting that "when these things are done, then we can begin to leverage on credibility", noting that "now we have credibility and policy deficit and all these things are affecting our image" he said.
Mr Thomas noted that it would have been difficult for the world to make Indonesia succumb to pressure and pardon the four Nigerians and other nationals sentenced to death for drug trafficking, because "statistics in the country shows that 33 people die daily due to the use of heroin.
"A country where 33 citizens die daily introduces measures because it feels the measures will reduce the trade in the country and with the kind of publicity and attention this has received, I want to believe that it will discourage and reduce the trend in Indonesia.", he said.
It will be recalled that four Nigerians were executed in Indonesia for drug related offences. They were executed by firing squad on Tuesday, despite pleas by the Nigerian government, UN and Amnesty International for the death sentence to be lifted.
The men had tried to smuggle heroine into the country. The four Nigerians, had originally been sentenced between 1999, and 2004, for different drug-related offences.