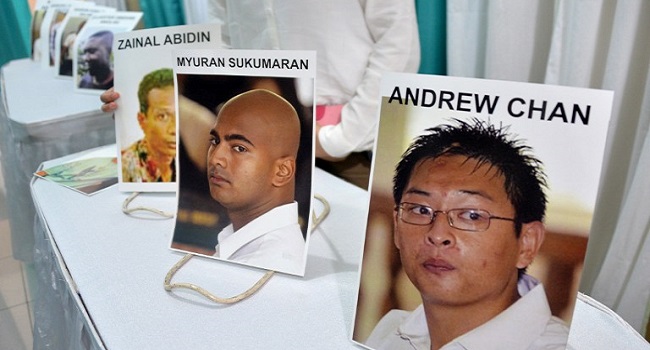 Officials of the Ministry of Foreign Affairs have met with the Indonesian Ambassador to Nigeria, to express disappointment over the execution of four Nigerians in Indonesia, despite pleas for clemency from the President and other high-level government officials.
The Under-secretary Economy and Consular Affairs in the Foreign Ministry, Ambassador Ibukun Onemola, at the meeting conveyed the request of the Nigerian government for a prisoner exchange program with Indonesia.
Responding, the Indonesian Ambassador, Harry Purwanto, said that his government only carried out the executions after due process and legal procedures had been thoroughly followed.
He also added that Indonesia was not able to enter into any prisoner exchange agreement with Nigeria at the moment.
Indonesia on Tuesday executed eight persons for drug related offences. Four Nigerians were among those executed.
The government of Indonesia had defended the execution of the persons.
The country's Attorney-General, Muhamad Prasetyo, said Indonesia was wagging war against horrible drug crimes that threatens the nation's survival.
He added that while execution is not a pleasant thing, it must be done in order to save the nation from the danger of drugs.
An international prosecutor with The Hague said 33 Indonesians apparently die daily from the use of drugs.